Cabaret ~ Edinburgh Playhouse this November
Will Young and Louise Redknapp star in Rufus Norris' revival of Kander and Ebb's classical musical
Cabaret starring Will Young, who reprises his award-winning performance as the enigmatic Emcee, and Louise Redknapp, making her stage debut as Sally Bowles, is coming to the Scottish capital this November.
Rufus Norris' acclaimed production of Kander and Ebb's musical masterpiece is on at the Edinburgh Playhouse in a five night run, from Tuesday 14th until Saturday 18th November, as part of its record-breaking UK tour.
Cabaret features show-stopping choreography, dazzling costumes and some of the most iconic songs in musical theatre including 'Money Makes The World Go Round', 'Two Ladies' 'Maybe This Time' and of course 'Cabaret'. The production turns Weimar Berlin of 1931 into a sassy, sizzling haven of decadence, and at its dark heart is the legendary and notorious Emcee, who performs nightly at the infamous Kit Kat Klub.
Since its Broadway premiere in 1966 and the famous movie version with Liza Minnelli and Oscar winner Joel Grey, Cabaret has won a staggering number of stage and screen awards including 8 Oscars, 7 BAFTAs and 13 Tonys. Norris' production has enjoyed two smash hit West End runs and has picked up two Olivier Awards.
Internationally renowned singer/songwriter, Will Young, reprises his Olivier Award-nominated performance as the enigmatic Emcee. Ever since winning the inaugural series of Pop Idol in 2001, Will Young has been one of the UK's most popular and successful music artists. He holds the record for the fastest selling debut single in British chart history, and has enjoyed a phenomenal career in music with four No1 albums, as well as acting alongside Dame Judi Dench in the film Mrs. Henderson Presents.
Louise Redknapp rose to fame as a member of the girl group Eternal. She left the band to carve out a successful solo career achieving an impressive twelve Top 20 singles, including the hits Naked and Stuck in the Middle and selling over 5 million records with 5 albums. Since then she has rarely left our television screens and most recently wowed the nation with her dancing skills finishing 'runner up' in the 2016 series of BBC1's Strictly Come Dancing.
The cast also includes Susan Penhaligon as Fraulein Schneider. Best known from the popular television series Bouquet of Barbed Wire and the sitcom A Fine Romance with Judi Dench, Susan's film appearances include Under Milk Wood, The Land That Time Forgot and Paul Verhoeven's Soldier of Orange. Extensive stage credits across the UK include Dangerous Obsession, Mrs Warren's Profession and The Constant Wife. West End credits include Three Sisters and The Real Thing.
Joining her are: Basienka Blake (Fraulein Kost), Linal Haft (Herr Schultz), Charles Hagerty (Cliff Bradshaw) and Nick Tizzard (Ernst Ludwig). The company is completed by Maria Garrett, Sophie Hirst, Luke Jackson, Katrina Kleve, Jordan Livesey, Liam Marcellino, Alicia Mencia, Jack Mitchell, Hannah Nicholas, Helen Siveter and Matthew Wesley.
Rufus Norris is Director of the National Theatre and a multi-award winning theatre and opera director. For the National Theatre, he has directed The Threepenny Opera, wonder.land, Everyman, Behind the Beautiful Forevers, The Amen Corner, Table, London Road (Critics Circle Award), Death and the King's Horseman, Market Boy. Other theatre includes Vernon God Little (Young Vic), Les Liasons Dangerouses (Broadway – five Tony Award nominations), Festen (West End and Broadway) The Country Girl (Apollo) and Afore Night Came at the Young Vic (Evening Standard Award). Film credits include London Road and Broken.
The choreography is by Javier De Frutos who won the Olivier Award for his work on this original production of Cabaret.  Named by the Evening Standard as one of 2016 most influential people, he's one of only three artists in the history of the Olivier Awards to receive nominations in all dance categories. Other awards include an Evening Standard Award for The Most Incredible Thing in collaboration with Pet Shop Boys, Critics' Circle Awards for Milagros with Royal New Zealand Ballet and Fiction for BalletBoyz named Best of Dance by The Arts Desk and Top 10 by the Guardian for 2016.
BILL KENWRIGHT PRESENTS CABARET
Book by JOE MASTEROFF Music by JOHN KANDER Lyrics by FREDD EBB
Based on the play by JOHN VAN DRUTEN and Stories by CHRISTOPHER ISHERWOOD
Review 
Having the iconic image of Liza Minnelli as Sally Bowles in Cabaret the movie was my extent of knowledge of the show. As the first half ended I had to sit and compose my brain. So much creative energy and emotion to process. This isn't a show that tiptoes gently with a build up. No, it grabs your attention and sucks you into the world of Berlin in 1931.
The musical performances vary from high-intensity shock value creative numbers too deeply emotional heart-wrenching moments. With a range of topics threaded through the storyline including politics, sexuality, abortion, love and humanity
Will Young is engaging and magnificent as Emcee and never faltered from his character. His performances were uplifting and heartbreaking. Taking the audience on a roller coaster of emotions.
Louise Redknapp makes her stage debut as Sally Bowles. A memorable performance. Ms Redknapp has a wonderful stage presence and wowed the audience with her vocal talents.  
Susan Penhaligon and Linal Haft stole the show as Fräulein Schneider and Herr Schultz. I never knew that a song about a pineapple could move me to tears, but it did.  
As the show ended the applause was deafening and the Edinburgh audience was moved so very deeply by this five-star performance that the cast did three curtain calls.
Review: Kelly Lacey 
Booking Line 0844 871 3014 | www.atgtickets.com/Edinburgh
Get all the latest Edinburgh Playhouse news: Facebook | Twitter | Instagram
Booking Line 0844 871 3014 | www.atgtickets.com/Edinburgh
Get all the latest Edinburgh Playhouse news: Facebook | Twitter | Instagram
If you enjoyed the blog please leave a like and a comment. We would love it if you could share it on Twitter & Facebook.  It really helps us to grow. Thanks so very much.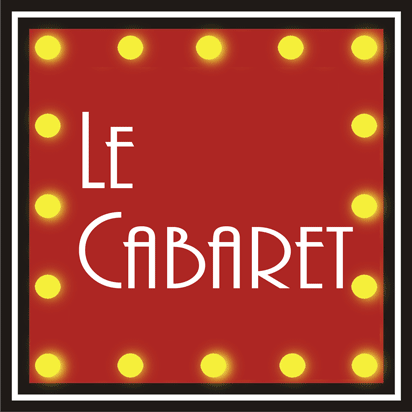 Connect with Love Book Group on Social Media