Today on Love Books Group Blog, I am delighted to have a special author feature with Lizzie Lamb. Welcome to the blog Lizzie and thank you so much for sharing your beautiful post and photographs with us today.
Kelly x
Hi, Kelly and many thanks for inviting me onto your fabulous blog. For those who don't know me, I am an indie author and published my latest Scottish-themed contemporary romance, GIRL IN THE CASTLE in May 2017, So, how did I manage to publish four novels in under five years and work collaboratively on two others? Read on –
Here's an extract from the end papers of Girl in the Castle which tells you a little more about me. When I was about seven years old I, along with two friends—Freda Wallace and Rosemary Smiley—went to Woolworths each bought a notebook and pen. Rushing home, we sat on my back doorstep and started writing . . . In my head I'm still that optimistic seven-year-old sitting on a cold doorstep overlooking the Ravenscraig Steel Works, notebook in hand and scribbling away.  Then, my grandfather bought me a petite typewriter and I never looked back –
Fast forward to the 1970's when Jilly Cooper published novels, each with a girl's name as the title. I adored those novels and decided, that's what I want to write. However, my writing ambitions were put on the back burner when I graduated, married, took up my first teaching post and bought a house. One with a spare bedroom which we could convert into a space where I could write, undisturbed.  
Time passed; I became more involved in my teaching career, bought an Amstrad word processor and secured myself an agent, (the late Dot Lumley). Then, in 1990, I was appointed deputy head of a large primary school and had to make a difficult choice – a career (with a pension), or to live on a writer's earnings. I chose teaching because I loved it and for the certainty it provided; but I never forgot my dream. In 2006, I took early retirement and joined the Romantic Novelists'' Association New Writers' Scheme. Here I am on the very last day of my teaching career saying goodbye to the children and explaining why writing was so important to me.
Full of can-do spirit, I formed the Leicester Chapter of the Romantic Novelists' Association,  won a competition to have the first three chapters of my novel critiqued by Carole Matthews. Testing the water, I wrote a jingle for Little Black Dress (Headline) and won a year's supply of novels. After finishing my first rom-com, Big Bad Wolf I submitted it to LBD, just as the line was folding. After advice from the Hilary Johnson Agency, I lengthened the novel, changed the title to Tall, Dark and Kilted and invited author Amanda Grange to lunch and asked:  where-do-I- go-next? She advised me  to give self-publishing a try; the Amazon algorithm was changing and if I was going to self-publish, now was the time. Along with Adrienne Vaughan, June Kearns and Mags Cullingford, I formed New Romantics Press, and our first novels appeared on Amazon in November 2012. We then embarked on a series of book launches/author talks to bring our books to the notice of the wider world.    
Exciting things  began to happen – a fabulous afternoon tea with Trisha Ashley, bloggers approaching  ME, asking if they could review my books, and we even appeared in Writers' Magazine. I published Boot Camp Bride and was a finalist in the Festival of Romance new writers' award. Soon, writing became my full-time occupation. Adrienne Vaughan and I hosted literary lunches, raised money for a local Cancer charity and used social media to bring NRP to the attention of a new audience.  Adrienne took over as editor of the RNA magazine, Romance Matters, and we hunkered down to write our next novels.
Amanda was right, things were changing, and quickly, too. More digital first publishers were coming on to the market: Endeavour Press, Accent Press, Harper Collins digital imprint, Bookoutre et al.  There were sites which gave books away for free – Bookbub, ENT, and Instafreebie and a situation was soon reached where some readers had over 1000 FREE books on their kindles, books they could not possibly read.  Why would they buy our books? How do we get the word out there?
Onwards and upwards. We held book launches in many different venues, the crowning glory – being Waterstones, Kensington High Street, complete with canapes and prosecco, and with many bloggers and authors helping us to celebrate. I put the finishing touches to Scotch on the Rocks and published in July 2015 – it went straight to #1 bestseller in its genre within two weeks. I now had three books to my name and two collaborative paperbacks. I entered Scotch on the Rocks in the Exeter Novel Prize (judged by agent Broo Dougherty), reaching the final six authors.  
Returning to my roots, I presented workshops on how to self-publish and used that as a way to  reach new readers. To repeat what I said earlier, times really were a-changing, but we were enjoying the journey and having a ball. In November 2016 Adrienne and I held a book launch at up-market handbag shop Aspinal, in St Pancras, London – where we rubbed shoulders with Tom Parker-Bowles and sold lots of paperbacks.
Spring 2017 – May – I published Girl in the Castle which reached #3 in Scottish>Highlands and Islands, riding alongside Jenny Colgan and Peter May.
So – what next? I would like to write a time-slip set in Scotland where my heroine really does go back in time. I might write another Scottish-themed romance, I have the next three all plotted out. I have the first draft of three romances 'under the bed, and could update those. Who knows – I might even look for an agent/publisher willing to take my books to the next level. Whatever I decide, I'm just going to keep on writing, it's what I love and it's what I'll always do.
I owe it to those little girls sitting on the cold doorstep with their notebooks on their knees to keep going, don't I?
If you enjoyed the blog please leave a like and a comment. We would love it if you could share it on Twitter & Facebook.  It really helps us to grow. Thanks so very much.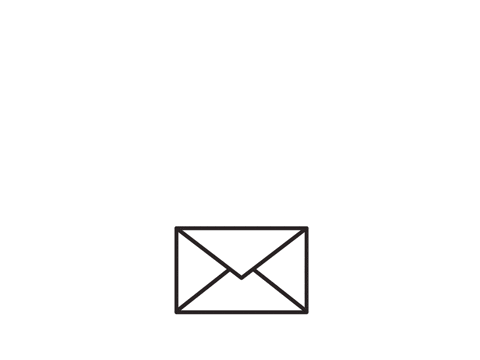 Connect with Love Book Group on Social Media~