Welcome
Today Rosie Travers stops by to take part in a wee interview. Your Secret's Safe with Me is out now in all the usual formats.
In conversation with Susie Travers
Rosie Travers grew up in Southampton and loved escaping into a good book at a very early age. When she's not writing, she's reading. She moved to Southern California in 2009 and with time on her hands she started a blog about the perils of ex-pat life which rekindled a teenage desire to become a writer. Now permanently settled back in the UK, Rosie takes inspiration from the landscape of her native south coast for her writing, sprinkling her stories with quirky characters, feisty heroines and a fair dose of humour. Rosie is a member of the Romantic Novelists Association.
Follow Rosie at http://www.rosietravers.com Twitter @rosietravers
https://romanticnovelistsassociation.org/rna_author/rosie-travers/
Can You Tell Us A Little About Your Book
My second novel, Your Secret's Safe With Me, was published on 18 February 2019 and is a bittersweet story about the consequences of keeping secrets.  My heroine Becca has dedicated the last fifteen years of her life to helping her mother, Pearl, pursue a career as a successful romantic novelist. Becca's world implodes when Pearl announces her unexpected engagement to Jack, a man she has only just met. Becca is horrified when Pearl packs away her pen and her bags and heads to the south coast of England to be with Jack at his luxurious waterside home, Rivermede. Becca has little choice but to follow in her mother's wake, but as Pearl embraces her new life in country, Becca encounters an unwelcome face from her past and her organised life begins to unravel.
Who Would Your Book Be Perfect For
Your Secret's Safe With Me would be perfect for readers who love a romantic suspense – with a dash of humour.
What Inspired You to Write the Book
All families have taboos. I wanted to explore the impact of keeping secrets and avoiding home truths. Your Secret's Safe With Me actually began as a 300 word competition entry about a mother/daughter relationship. The riverside setting was inspired by my local landscape on the south coast of England. I live in an area popular with the sailing community and with my very vivid imagination it seemed perfectly reasonable to assume some of the luxury yachts moored on the local river might well be involved in some dubious/illegal activities. Throw in two innocents, already in a strained relationship, Pearl and Becca, and the plot was born. If you take characters out of their natural environment and put them in alien surroundings you can really test their metal, and if you throw in a broken heart, a wedding, and a baby….the story really started to write itself!
Did You Have A Favourite Character To Write?
All my characters become personal friends during the writing process – even the bad guys. Characters have to have their flaws to make them relatable and credible to readers; the more flaws, the more interesting the character. In Your Secret's Safe With Me my favourite character is probably Freddy, Becca's student brother. Freddy's escapades brought a comic element to the story, as well as providing plenty of pathos. He has to grow up, very quickly.
If I had to name my all time favourite character out of both books I've written, it would have to be Kitty Keaton, the protagonist from my first novel, The Theatre of Dreams. She's a devious octogenarian determined to save her family's historic seaside pavilion by whatever means she can. Kitty was a treat to write, a former performer with total disregard for the law, or other people's feelings, although, naturally that changes as her relationship with Tara, the young actress she engages to help her in her scheming subterfuge, progresses.
Can You Share With Us A Photo from 2018 that meant something special to you.
This is me with the first ever copy of my debut novel, The Theatre of Dreams.
What Has been Your Proudest Bookish Moment
My proudest bookish moment was the publication of The Theatre of Dreams in 2018. Hence the cheesy grin in the photo.
Do You Have Any Questions for Your Readers
All I would ever ask of a reader is if they have enjoyed a book – please let the author know, either by leaving a review on Amazon or Goodreads, or even just telling them personally. It really does make a difference.
What Is Your Favourite Read of Your Whole Life and Why
My favourite read of all time is Carlos Ruiz Zafon's Shadow of The Wind. It's a book about people who love books, people who write books and people who believe in the magic of books. What more could you want?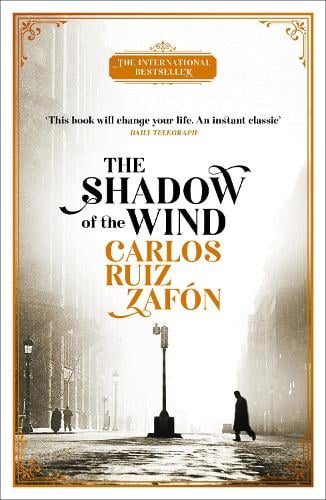 What Are You Working On Right Now
A lot of my time right now seems to be taken up with book promotion but my new year's resolution is to improve my time management skills. I have a couple of ideas brewing – one a contemporary WIP and the other the very bare bones of a historical novel which requires some further research. The historical project would be a whole new direction for me but I'm keen to diversify. I'm generally a pantser not a plotter so who knows where my next novel will take me, perhaps the two ideas may merge into one!
Thank you to Rosie for taking part today, read on to find out more about Rosie's book, Your Secret's Safe with Me.
All families have taboos – don't they?
Romantic Novelist Pearl makes a surprise announcement which sends daughter Becca's organised life reeling into chaos. The pair quit their London home and move to a tight-knit waterside community on the south coast. As Pearl embraces her new life amongst local sailing fraternity, the bonds that tie the family together start to unravel. Becca receives a grim warning that if she wants to keep her family safe, she should keep them away. But why should Becca trust the man who has betrayed her before, the man who broke her heart, the man who thinks he knows all her secrets?
In the name of full transparency, please be aware that this blog
contains affiliate links and any purchases made through such links will result in a small commission for us (at no extra cost for you).