💫 Welcome to Love Books Group Blog
Today author Michelle Sloan stops by and takes part in my What Book feature. So many amazing book picks and some I had not heard of. 
💫 What Book Feature 
Michelle lives in Broughty Ferry, Dundee with her family and three rescue dogs! Her first picture book, The Fourth Bonniest Baby in Dundee was published in July 2016 (Picture Kelpies). This was followed by the YA thriller, 'The Revenge of Tirpitz' and then the picture board book, 'This Bonny Baby'.
Michelle trained as a Primary Teacher and worked for many years in Edinburgh, before indulging her love of all things theatrical by returning to university to study Drama. After dabbling in performance art in Glasgow, and starring in a one woman show in Edinburgh, Michelle finally settled on a specialty in Arts Journalism and developed a new, unknown passion for writing! After a few reviews for 'The List' magazine, she turned to scribbling creatively.
In 2018, The Fourth Bonniest Baby in Dundee was shortlisted for the Scottish Book Trust Bookbug Picture Book of the year and was included in the 'Bookbug bag' for every Primary 1 child in Scotland.
Michelle has four books due to be published in 2019 including A new series for 6-9-year-olds, 'The Animal Adventure Club' due out on 21st Feb.
What book inspired your love of reading as a child?
  The Secret Garden by Frances Hodgson Burnett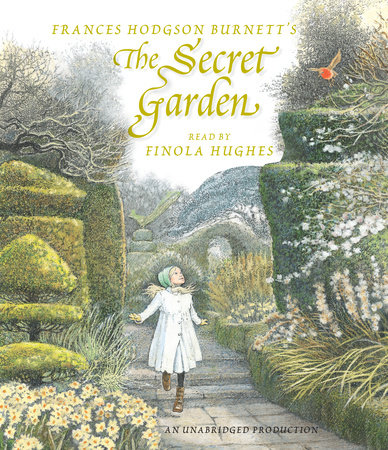 What book took your breath away?
I recently read The Haunting of Hill House by Shirley Jackson.  It was so chilling I felt thrilled and terrified at the same time.
What book made you laugh out loud?
 The Strings of Murder by Oscar de Muriel is a gothic horror romp set in Edinburgh, but it's also very funny.
What book made you shout at its pages?
Em, probably when ********* died in The Half Blood Prince! Nooooooooooo! 
What book made you cry real tears?
I recently read All that Remains by Prof Sue Black. I found it incredibly moving and honest.
 What book has stayed with you always?
The Box of Delights by John Masefield – I re-read it pretty much every Christmas. It's a master class of magical children's writing.
What book taught you the most?
 See above!!
 What book would you give to a stranger?
The Almanac: A Seasonal Guide to 2019 by Lia Leendertz. It's just the most beautiful book, packed full of information for each month of the year. Perfect to dip into for those times when you just want to connect with the moment and with nature!
Thank you ever so much, Michelle, for being on the blog today.
💫 About Michelle's Book 
Back of the Book 
If there's a wild animal in trouble, the Animal Adventure Club are here to help! Isla, Buzz and Gracie love helping the rangers at their local nature reserve — and they love animals! So when a baby deer gets trapped, they're the first to the rescue. Can they save the little creature — even with new girl Lexi getting in their way? This heart-warming adventure story about friendship and nature is perfect for all animal-loving children.
💫 Buy Link
In the name of full transparency, please be aware that this blog
contains affiliate links and any purchases made through such links will result in a small commission for us (at no extra cost for you).