💫 Welcome to Love Books Group Blog
Today we have our new feature called What Book? with the author, Victoria Selman. Blood for Blood is out now in all formats. It is published by Thomas & Mercer.
💫 Blood for Blood by Victoria Selman
Back of the Book
Ziba Mackenzie profiles killers. Now one is profiling her.
Rush hour, London. A packed commuter train is torn apart in a collision. Picking through the carnage, ex-special forces profiler Ziba MacKenzie helps a dying woman who passes on a cryptic message: He did it. You have to tell someone.
When a corpse is found bearing the gruesome signature of a serial killer dormant for twenty-five years, Ziba is pulled into the hunt for the perpetrator. As the body count rises it becomes clear he's on a new spree. But what's brought the London Lacerator back after such a long hiatus? And does his sudden return have anything to do with the woman on the train?
Ziba scrambles to profile the killer in the hope of predicting his next move. But time is running out. And the closer she gets to uncovering his identity, the closer he gets to destroying hers.
Shortlisted for the CWA Debut Dagger Award
 From the Editor
Former special forces profiler Ziba MacKenzie has lived a life in the line of fire and is no stranger to covert operations or warzones. After her husband Duncan's sudden, tragic death, however, she hopes to put the darkness behind her. But the darkness is waiting to pull her back in.
From the opening chapter, with Ziba caught in the middle of an electrifying train crash, I felt an immediate connection to this headstrong, determined survivor. It's rare to find a protagonist who has been through it all and still, in the heat of the moment, comes out fighting. When a dying woman delivers a cryptic message and an infamous killer strikes again after a long hiatus, Ziba is immediately thrown back into the hot zone. The mystery at the heart of Ziba's story unravels at a pulse-racing speed, and it's clear that she's longed for this adrenaline rush since Duncan died. But when the killer inevitably puts Ziba in his sights, her race to track him down becomes a race against time—to catch him before he catches her.
Ziba's story had me hooked from the start, not just for its relentless pace and a twist that you'll never see coming, but also because I was rooting for her—and terrified on her behalf—from the first page to the last.
About the author
Victoria's first novel, BLOOD FOR BLOOD, was shortlisted for the 2017 Debut Dagger Award and shot to #1 in the UK Kindle Chart three days into its early release this January.
Victoria studied History at Oxford, has written for The Daily Express and Ham & High newspapers and in 2013 she won the Full Stop Short Story Prize.
She co-hosts the true crime podcast, CRIME GIRL GANG with two other writers who examine real-life cold cases then 'solve' them from a fictional perspective: itunes.apple.com/gb/podcast/crime-girl-gang/id1447814645?mt=2 …
What book inspired your love of reading as a child?
My earliest memories as a young child are of sitting on my mother's knee while she read to me. Ant and Bee. Goodnight Moon. Mr Magnolia. Story after story that inspired a lifetime's love of reading.
What book took your breath away?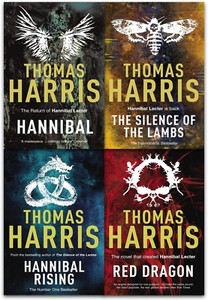 I'm obsessed with Thomas Harris; his books take my breath away with their brilliant character portrayal, eye for detail and ability to pull the rug out from under the reader.
What book made you laugh out loud?
My reading tends to focus on crime novels, and there aren't usually many LOLs in those, though I did recently read Bridget Jones' Baby which was really funny.
What book made you shout at its pages?
Go Ask Alice. It's the real life diary of a teenager who becomes addicted to drugs and ends up dying (no spoilers, you know this from the start.) I found it a really harrowing read because you watch her struggling against her addiction and getting pulled back in, knowing all the while what's going to end up happening to her.
What book made you cry real tears?
The Tattooist of Auschwitz. I cried a river; the scene where the guards shoot the prisoners in the latrines- if you don't tear up at that there's something wrong with you.
What book has stayed with you always?
To Kill A Mockingbird. There a quote from Atticus Finch that's always stuck with me and actually ended up influencing my own writing. He says- "You never really understand a person until you consider things from his point of view….Until you climb into his skin and walk around in it."
As a crime writer, I'm as interested in 'whydunnit' as much as 'whodunnit' which is why I like to tell a story from the point of view of the antagonist as well as my 'hero'.
Atticus hasn't just affected the way I present my villains though, he's informed my protagonist too.
As a profiler, Ziba has to understand the perpetrators she's hunting which means (as she puts it in my second book, Nothing To Lose):
"…zipping myself up in his skin, looking out through his peepholes, seeing the world the way he does."
What book taught you the most?
Man's Search For Meaning. Victor Frankl is a concentration camp survivor who was able to find a reason to live in the darkest and most shameful episode of human history. It's one of the most humbling and inspiring books I've ever read.
What book would you give to a stranger?
Mine (!)- and I have done, much to the embarrassment of my sons.
💫 Buy Link
In the name of full transparency, please be aware that this blog
contains affiliate links and any purchases made through such links will result in a small commission for us (at no extra cost for you).