Today on the blog, Paul Finch stops by to talk about Kiss of Death, his latest release.
Mystery
Action & Adventure
Thriller
Crime Fiction
|Synopsis|
Could this be the end for Heck?
The Sunday Times bestseller returns with an unforgettable crime thriller. Fans of MJ Arlidge and Stuart MacBride won't be able to put this down.
Don't let them catch you…
A Deadly Hunt
DS 'Heck' Heckenburg has been tasked with retrieving one of the UK's most wanted men. But the trail runs cold when Heck discovers a video tape showing the fugitive in a fight for his life. A fight he has no chance of winning.
A Dangerous Game
Heck realises that there's another player in this game of cat and mouse, and this time, they've not just caught the prize: they've made sure no one else ever does.
A Man Who Plays With Fire
How far will Heck and his team go to protect some of the UK's most brutal killers? And what price is he willing to pay?
| Author Interview |
Where did the inspiration come from, for your current book?
One of the biggest debates in crime and thriller fiction at present is how far is it permissible to go in our victimisation of certain sections of society. Violent crime – the willingness of some human beings to utterly brutalise their fellow men, often for the most spurious and heinous of reasons – is one of the great tragedies of human existence. As thriller writers, we don't shy away from exploring this – how could we? – but there are times when perhaps even we go too far. Is it possible that ultra-realistic depictions of sadism and depravity may do more harm than good? Is it not the case that, when so many victims of male violence in real life are female, writers replicating this in their fiction – even if they're only being honest – is a problem in itself?
I can't honestly say that this concern was at the forefront of my mind when I was writing KISS OF DEATH, but regular readers of the Heck series will probably agree that, even though Heck is attached to the Serial Crimes Unit, very few of his cases are traditional sex murders of women by men. We do try to be a bit different. But it's probably fair to say that we've never been as different as we are in this new one. Once the idea hit me, I knew I couldn't go anywhere else until I'd written it. Because just how much scope for emotional drama and ethical debate is there when the cops are asked to investigate the disappearances and deaths of the UK's worst killers. 
Do you have a special ritual that you do when you finish writing a book?
Not really. I Just tend to go straight on to the next one. Such is life when you have tight deadlines. Being honest, though … I do tend to give myself a couple of days off, though quite often this involves me catching up on blog-writing and the like. That said, it would be a lie to say that I don't often celebrate this moment by taking Cathy out for a nice meal somewhere. 
What has been your favourite read of 2018, so far?
 The Bone Keeper – Luca Veste
If you could pick three books that have influenced your life, what would they be and why?
 Grendel (1971) by John Gardner – A retelling of the Beowulf myth from the perspective of a monster, and a deep meditation on the nature of good and evil. The book that taught me about multi-layered villainy, presenting Grendel as the archetypical serial killer, a sinned-against outcast whose crimes against society were a form of futile and pathetic revenge.
The Saxon Tapestry (1991) by Sile Rice – The story of Hereward the Wake and his ill-fated resistance to the Norman conquerors of Saxon England. Much more than just a historical actioner, this is surely one of the greatest historical epics that Hollywood has never made. A roller coaster ride of human emotion, with everything from high ecstasy to utter sorrow. Just wonderful, wonderful book-writing.
Jack's Return Home (1970) by Ted Lewis – Better known now as 'Get Carter', the brutal tale of a London racketeer who returns to his roots in the north, to investigate and avenge the death of his non-criminal brother. The first crime book I read as a teenager, and the one that destined me to write in the same Brit-Git genre. An engrossing study of Noir-type gangland lowlifes, set in northern England rather than LA or Chicago. What more could a wannabe writer from Wigan want?
If your book had its own theme song, what would it be?
There are so many, I honestly wouldn't know where to start. But I'm besotted with Thomas Newman's overarching score to the 2002 movie, 'Road to Perdition'. I think it would transpose perfectly onto a movie adaptation of any or all of my Heck novels, given the lead character's tragic background and his working-class Catholic upbringing.
If your book was made into a movie who would you like to play the main characters?
For me, there is only one Heck at the present time, and that is Tom Hardy. Gemma would be perfectly portrayed by her namesake, Gemma Arterton. As for DC Gail Honeyford, the secondary female lead, it would be wonderful to see Emilia Clarke in the role. The two main villains are always difficult, because thrillers rely heavily on having effective bad guys. But I think Ray Marciano and Milena Misanyan would come alive if Jude Law and Berrak Tuzunatac were to take those parts.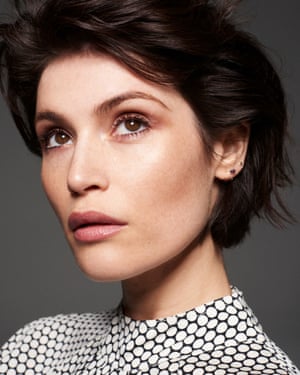 Do you have any questions for your readers?
This is the main one: I've no intention of stopping writing Heck and Lucy Clayburn novels, but would you guys stick with me if I took occasional breaks from those series to write some free-standing crime thrillers?
Lastly, if you could say something to your reader before they start your book what would it be?
Thanks for coming on this journey with me. We've had lots of emotional ups and down on the way, but hopefully you'll know that thrillers like these only work if the author continues to twist your passions and torture your senses. The Heck books, in particular, wouldn't be the novels they are if the hero had an easy ride. That you guys get that is immense for me. Contrary to some viewpoints, we writers can't really exist without our readers. The fact that you guys buy into these worlds of fiction as much as we do is the most gratifying thing imaginable. I personally consider it a complete vindication of what I do, and a total justification of my career choice. I therefore consider it my duty to keep on entertaining you with these stories for as long as I'm able. It's my deepest hope and wish that you'll stick around for the rest of the ride.
|Buy Link|
|Publisher|
Avon Publishing
Website: http://www.avonbooks.co.uk/
Twitter: https://twitter.com/AvonBooksUK
If you enjoyed the blog please leave a like and a comment. We would love it if you could share it on Twitter & Facebook.  It really helps us to grow.  Thanks so very much.
You can also connect with us on social media:-
Twitter
Instagram
Facebook 
Disclaimer:
In the name of full transparency, please be aware that this blog
contains affiliate links and any purchases made through such links will result in a
small commission for us (at no extra cost for you).