Asylum
Political
Refugees
Fiction
Print Length: 353 pages
Publisher: HQ (2 Nov. 2017)
|Synopsis|
2nd March 1975
In Asmara, Eritrea, Yonas Kelati is born into a world of turmoil. At the same time, on the same day, Jude Munroe takes her first breath in London, England.
Thirty Years Later
Blacklisted in his war-ravaged country, Yonas has no option but to flee his home. After a terrible journey, he arrives on a bleak English coast.
By a twist of fate, Yonas' asylum case lands on Jude's desk. Opening the file, she finds a patchwork of witness statements from those who met Yonas along his journey: a lifetime the same length of hers, reduced to a few scraps of paper.
Soon, Jude will stand up in court and tell Yonas' story. How she tells it will change his life forever.
| Interview|
Ellen Wiles is a writer, researcher and curator. Her debut novel, The Invisible Crowd (HarperCollins, 2017), explores the experiences of an asylum seeker in the UK, delving behind the headlines. Her first book, Saffron Shadows and Salvaged Scripts: Literary Life in Myanmar Under Censorship and in Transition (Columbia University Press, 2015), weaves together new literary translations and author interviews.
Born in Reading in 1981, Ellen studied Music at Oxford, then did a Masters in Human Rights law and became a barrister at a London chambers, where a case she worked on inspired her first novel. Other human rights legal work includes projects with refugees in a camp in Thailand and with displaced Bushmen in Botswana. She has a Masters in Creative Writing, and is currently doing a PhD in literary anthropology, researching live literature. She directs Ark, an experimental live literature project, and curates short story shows with cross-arts collaborations. She is the mother of two and lives in London.
Website: http://www.ellenwiles.com
Twitter: @ellenwiles
What book from your childhood still has a place in your heart today?
I'm currently reading The BFG aloud to my oldest child, who's four and absolutely enraptured – he always pleads with me not to stop reading even when my throat is hoarse. I'm enjoying the rediscovery almost as much as he is enjoying hearing it for the first time, and it's brought back memories of sitting, reading and re-reading favourite books like that for countless hours under my attic window. I'm loving all the gobblefunking around with words, the mixture of brutality and tenderness, and Dahl's sheer imaginative brilliance in conjuring up a world that – as the BFG tells Sophie – you know you shouldn't believe is true but somehow, through a good story, you can.
Which fictional character stayed with you long after you finished the book?
 I think all the characters from the books I've most enjoyed have stayed with me in some way and mingle around together in my subconscious even after I've stopped thinking about them directly. Imagine Eleanor Oliphant actually meeting Mrs Dalloway, though…
In terms of characters that have made the greatest impression on me for the longest time, I immediately think of Jade Snow: the autofictional narrator of The Fifth Chinese Daughter by Jade Snow Wong. The novel describes her life from childhood to young adulthood in San Francisco's Chinatown as the fifth of nine children in a traditional Chinese family, until she comes to realize that she has the freedom to move away from that traditional culture, in theory, and embrace the mainstream American culture that's on her doorstep. Emotionally, though, she still feels tied to the culture she grew up with. I read and re-read it and, as an only child who'd never been to China or San Francisco, I loved the sense of immersion into this colourful immigrant culture I knew so little about, full of traditions and tastes and smells that were unfamiliar to me, and was fascinated by Jade's wrestling with her cultural identity. I am sure this fascination ultimately fed into my decision, twenty years later, to write a novel that delves into an immigrant's experiences in the UK.
Can you tell us a little about your journey with your new release?
It's a whirlwind of emotions to have your debut novel published! I'd been working on it, amongst many other things, for nearly nine years, so it is an odd feeling to have it finally out there, finished, in print, in bookshops and libraries I love, available to be read, and to be judged, and not available for one last edit. I hadn't anticipated pressure I'd feel to get lots of good reviews, but fortunately the reader reviews have for the most part been lovely. I think the most unexpected yet wonderful thing about the whole publication process has been the lovely messages I've received from readers – including from people who've just happened to pick the novel up in places as far-flung as Singapore, and a teacher from my secondary school whom I'd lost touch with. I've been delighted and touched by every kind message I've received.
Do you get an emotional connection to your characters?
Definitely. I have an emotional connection to every single one of my characters, including the ones that don't seem like the most sympathetic or appealing of people and who do or say nasty things. Every human has emotions that usually steer their actions and relationships, so readers need to tap into characters' emotions to believe in them as humans, that means I, as a writer, have to be connected to them.
The emotional connection has its pros and cons, though. It gives you the thrill, as a writer, of feeling like you, really are living someone's life who's really just your invention; but it can also be hard when you have to put your characters through difficult experiences.
Can you please, share a photo with us that tells a story.
[See attached.] This is a photo of a lovely little installation of handmade paper boats in the Migration Museum in London, where I had my book launch, as part of their exhibition: 'No Turning Back: Seven Migration Moments that Changed Britain'. It's still open – if you happen to be in London or have friends who live in the city, do go and see it this summer before it closes! Yonas, my main character, arrives in the UK on a boat, and this exhibit illustrates the fragility of each boat journey and the uniqueness of each person who arrives here by sea.
What was your favourite read of 2017?
 Ooh, that's a tough one! I loved Little Fires Everywhere by Celeste Ng. It's a brilliant story about family and motherhood and sex and class and art and loss and identity and growing up and love and revenge and… [deep breath] so much more!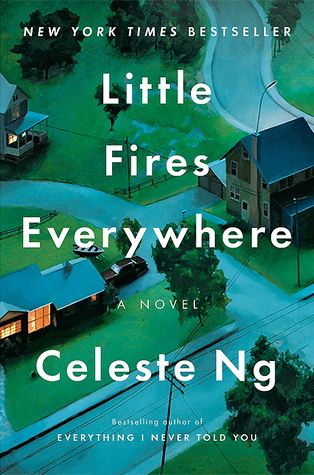 If your book came with a theme song what would it be?
Tricky. Lord Kitchener's 'London is the Place for Me', perhaps, because a lot of The Invisible Crowd is set in London, and the song is about an immigrant of colour embracing London as his own – even though it's almost impossible for my main character, Yonas, to do that, especially at first when he's living as an illegal immigrant under the radar. The song was written at the time the Windrush generation arrived in the UK after WWII, having been invited by the UK government, though in reality they often faced racism and financial hardship. Now, of course, though they should have a right to call London their own as per this song, many of them have been threatened with deportation, which is a threat that looms large for Yonas and his friend Gebre in the novel. But it's also a song about the power of the human spirit to find delight in new discoveries and in life generally, and to be resilient even when things get tough, and my novel is about that too.
Is the genre you write your favourite to read?
I'm told the genre is 'literary/book club' fiction, and yes, I do like to read books with the same crossover category – but also books either side, and in many other genres besides. I'm a huge fan of Margaret Atwood and Ursula K. Le Guin, for instance. Rather than focusing on genre, I'm just interested in finding the next great read.
If you could ask your readers anything, what would you want to know?
What did you like most about my book, and what surprised you?
What are you working on now?
My second novel (alongside my PhD and parenting two small children!) I'm so enjoying writing something new. Can't say much yet, but a key theme of it is motherhood. Watch this space!
Thank you ever so much, Ellen, for stopping by today. Do come back very soon.
|Buy Links|
If you enjoyed the blog please leave a like and a comment. We would love it if you could share it on Twitter & Facebook.  It really helps us to grow.  Thanks so very much.
You can also connect with us on social media:-
Twitter
Instagram
Facebook 
Disclaimer:
In the name of full transparency, please be aware that this blog
contains affiliate links and any purchases made through such links will result in
a small commission for us (at no extra cost for you).
I received this copy from the publisher in exchange for an honest review. I was not compensated nor was I required to write a positive review.