Today I am delighted to be on the blog tour for The Country Set by Fiona Walker. I am a HUGE Fiona Walker fan and I was delighted when HOZ contacted me to take part.  Today I have a sneak peek for you of the new Magna Series, you won't be disappointed it's a delicious tease and will leave you wanting more. Look out for our review, coming soon to the blog.
Book Synopsis 
You've closed the stable door after the horse has bolted, so what happens when it gallops back?
Compton Magna sits high in the picturesque hills where the golden Cotswolds meet half-timbered Shakespeare country. At its heart is the stud farm owned by Captain Jocelyn Percy, as fierce as he is unforgiving. Twenty-five years ago, his only child, ravishing Ronnie Ledwell, abandoned husband and children for her lover. She's about to return, and sparks are set to fly.
Amateur sleuth and baker Pip is determined to keep her position as the stud's house-keeper, even if it means stirring things up with her wooden spoon. Glamorous theatre director Kit Donne can't forgive Ronnie for letting down his late wife, less still for reminding him of her. Taciturn stallion man Lester still guards the secret he and Ronnie have shared for three decades. Young horse-loving Carly Turner juggles jobs and her lawless in-laws, unaware that the stud's future might rest in her hands. Sexy Bay Austen usually gets what he wants and now he's after pretty, married Petra Gunn and the Captain's land. Will Ronnie's return thwart his plans?
In a village where passionate love affairs, bitter rivalries and dark secrets delight gossipy horse riders, only one woman has the full set, and she's taking the reins…
Sneak Peek ~ The Country Set By Fiona Walker 
When Ellis was born, Carly had taken up running to get fit. With Sienna it had been boxercise. With Jackson, her favourite endorphin kick came from off-roading with the double buggy. The three-wheeled colossus was nicknamed 'Mum's Truck' because the first thing Ash had spent a chunk of his eight-year-service bonus on had been a snarling twin-cab pick-up that Ellis called 'Dad's Big Truck'. They'd bought the double buggy on Gumtree. It took a toddler in front, and the baby car seat clicked in over the back seat so a newborn could smile as his sweaty mother lugged her weighty child-barrow over the ruts and potholes of the Cotswold Hills, Ellis racing alongside.
After its first few outings, it was clear Ellis couldn't manage the long walks on foot, so today Carly had left the car seat behind and strapped the baby to her chest. Now the buggy was even heavier to push, the ground wet and slippery from the storm, which made it tough going along the track that led past the allotments and through the woods. It emerged at the highest point of the Compton ridge, the most breath-taking place to admire the view from the Fosse Hills. Here, she could see for miles, her panorama across the Vale of Fosse celestial, a Philadelphia moment in a hard cheese world.
Carly had been fifteen when she'd met Ash in a nightclub, sneaking in with a mate and false ID. She'd been a wisecracker with nerves of steel, hard-knock schooled through her parents' divorce, which had taken her from army family to awkward baggage for a single mum with a new boyfriend.
She'd known straight away that she wanted to marry the tall, olive-skinned stranger, who looked like a Vampire Diaries heartthrob, his eyes as pale as a husky's. They'd danced without blinking, bodies getting closer and closer, an hour of hard-core drum 'n' bass foreplay, until his mates, jeering from the balcony, had finally put them off. Laughing, he'd bought her a drink and done the shouting-over-the-music introductions. He'd told her he was in the Fusiliers. She'd told him she was doing her GCSEs. He'd put a hand on her arm. 'I'm afraid, as you're under age, it's my duty to accompany you outside.' On a dark, litter-strewn pavement, he'd kissed her thoroughly, taken her number and put her into a cab home. 'You'll thank me for this.'
Gobby daredevil Carly Gibson was lost for words and totally in love.
The text arrived before the taxi even got to the end of the street. When can I take you out for your sixteenth birthday?
Ash was fun-loving, horny, a little wild and definitely one of the lads. He kept it quiet that his father was a Traveller, knowing it would mark him out in a uniform world, his volatility and waywardness already an issue. The life-and-soul, Ash was always on the edge of trouble in the army for poor discipline and rule bending. But he was a brave soldier, who would have laid down his life for his country and his brothers in arms, and thrived on institutional life – like a hound, he needed to run with a pack. 'I'm a lifer,' he told Carly, on their first date. 'They fused my boots to my feet when they put them on.'
They'd got engaged after two years of largely long-distance love, for much of which he was on tour in Iraq at the end of Operation Telic. She wrote him emails almost every day, full of misspelt, horny fantasies and her alien abduction plans for her stepdad, Gary, which made him laugh.
She loved all the uniforms at their wedding, the rowdy speeches, the camaraderie. That day, his two families – now hers – had briefly come together: soldiers and Travellers. His heritage was an old Romany one. Although their customs had long since been dulled by settling down and marrying out, Carly was still aware that she was entering into another world, which she found as strange as the army was comforting.
Carly had adored married life in a garrison town, back on familiar turf, embracing army-wife friendships, and the brigade of bumps she'd joined when she fell pregnant. She was back where she belonged. Ash doted on their new son. Ellis was so like his father, with those big silver eyes and his graze of black hair; Sienna followed eighteen months later while Ash was still serving in Afghanistan.
PRE-ORDER ~ 
If you enjoyed the blog please leave a like and a comment. We would love it if you could share it on Twitter & Facebook.  It really helps us to grow. Thanks so very much.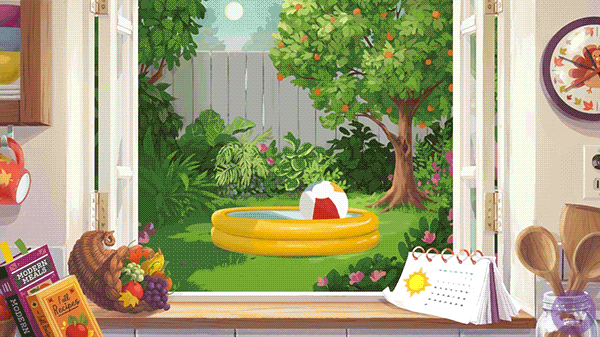 Connect with Love Book Group on Social Media