LBG are delighted to be on the blog tour for Bloody Scotland – The Book. The book features 12 of Scotland's best crime writers. Val McDermid, Chris Brookmyre, Denise Mina, Gordon Brown, Ann Cleeves, Louise Welsh, Lin Anderson, Doug Johnstone, Craig Robertson, E S Thomson, Sara Sheridan and Stuart MacBride. We are privileged to have an interview today with Chris Brookmyre, winner of the McIlvanney Prize 2016.
Chris Brookmyre ~ Interview 
What book first ignited your love of reading?
Asterix in Britain by Goscinny and Uderzo. I loved to read from pretty much the moment I was able, but this is the book that sticks in my mind.
If your current book had a theme song, what would it be and why?
My current book is actually named after a song: Want You Gone by Jonathan Coulton, which was the end-credit theme to the game Portal 2. I can't see the cover without it starting up in my head.
What have you enjoyed the most about your Bloody Scotland experience?
As always, the chance to talk to people: readers and fellow writers. So much of my work involves being alone in front of a monitor, so occasions like this are a welcome chance to remind yourself of what happens once a book meets its public.
Do you plan your writing or go with the flow?
A bit of both. I used to just see where an idea took me, but these days I do a lot more planning and structure in advance.
Do you have any rituals you partake in on completion of a book?
I used to take a dram from a special bottle of single malt, but a while back, the point at which I considered even a first draft "finished" started to become less distinct.
If you could what advice would you give your sixteen-year-old self?
Enjoy that hair while you have it.
Do you read your book reviews?
I scan them and read the ones that seem to have really engaged with the book, positive or negative, as opposed to ones that give a brief plot summary followed by a thumbs up or thumbs down.
What is your opinion of social media and its unique gift of connecting writer and reader instantly?
The best thing about social media is that it gives everybody a voice. This is also the worst thing about it.
If your book could come with a preemptive message for the reader, what would yours say?
This book is not about computers.
How did you go about choosing a story for the Bloody Scotland ~ Short Stories book?
I wrote about Bothwell Castle because I live nearby and I visit it often on walks. I'm not sure they'll let me back in after they've read it, though.
Are you enjoying your new venture with the Fun Lovin Crime Writers and will there be a tour in the future?
It's a thrill, probably the greatest fringe benefit of my writing career to date. No formal tour planned, but we're hoping to make a lot of appearances on the festival circuit. (I mean book festivals, but it sounds cool to use that phrase.)
Any tips for first timers attending Bloody Scotland?
Check the weather forecast before you pack. Some years it's short sleeve temperatures, but Mark Billingham and I once, unfortunately, had an audience queuing outside with the thermometer close to zero.
You can purchase Chris Brookmyres latest book Black Widow by clicking here.
BLOODY SCOTLAND – THE BOOK
Featuring 12 of Scotland's best crime writers
Edited by James Crawford
21 September 2017 – £12.99 – HES
'I found myself talking to the co-founder of the Bloody Scotland Crime Writing Festival, Lin Anderson, and its director Bob McDevitt, in the Authors' Yurt at the Edinburgh International Book Festival in August 2016. 'What if?'  I asked them. 'What if we asked twelve of Scotland's top crime writers to write short stories inspired by twelve of our most iconic buildings? What would they think? What would they come up with?' This book is the answer… Bloody Scotland, then, is a tribute to two of our nation's greatest assets – our crime writing and our built heritage' – James Crawford, Publisher HES
Stellar contributors Val McDermid, Chris Brookmyre, Denise Mina, Ann Cleeves, Louise Welsh, Lin Anderson, Gordon Brown, Doug Johnstone, Craig Robertson, E S Thomson, Sara Sheridan and Stuart MacBride explore the thrilling potential of Scotland's iconic sites and structures. From murder in an Iron Age broch and a macabre tale of revenge among the furious clamour of an eighteenth century mill, to a dark psychological thriller set within the tourist throng of Edinburgh Castle and a rivalry turning fatal in the concrete galleries of an abandoned modernist ruin, this collection uncovers the intimate – and often deadly – connections between people and places.
Historic Environment Scotland (HES) is the lead public body charged with caring for, protecting and promoting the historic environment. 2017 has been designated the Year of History, Heritage and Archaeology and runs from 1 January to 31 December. The Bloody Scotland book forms part of that.
Bloody Scotland is Scotland's International Crime Writing Festival, providing a showcase for the best crime writing from Scotland and the world, unique in that it was set up by a group of Scottish crime writers in 2012. It runs this year from 8-10 September. The Bloody Scotland book will have an early launch on the opening night of the Festival in the Great Hall at Stirling Castle attended by most of the contributors.
Blood Scotland Programme 2017
Great thanks to Chris Brookmyre for stopping by LBG today and also to Fiona Brownlee at Brownlee Donald Associates.  Thanks for the opportunity to be on the tour and to review Bloody Scotland – The Book at a later date.  We have used Amazon UK buying links in our feature.
If you enjoyed the blog please leave a like and a comment. We would love it if you could share it on Twitter & Facebook.  It really helps us to grow. Thanks so very much.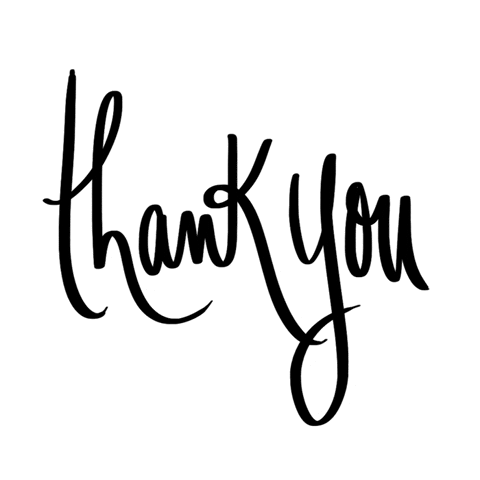 Connect with Love Book Group on Social Media~