HellCorp by Jonathan Whitelaw
Life is hard for The Devil and he desperately wants to take a holiday. Growing weary from playing the cosmic bad guy, he resolves to set up a company that will do his job for him so the sins of the world will tick over while he takes a vacation. God tells him he can have his vacation just as soon as he solves an ancient crime.
But nothing is ever easy and before long he is up to his pitchfork in solving murders, desperate to crack the case so he can finally take the holiday he so badly needs…
This is a perfectly-pitched darkly comic crime novel that is ideal for fans of Christopher Fowler and Ben Aaranovitch.
Inspired with Jonathan Whitelaw
After working on the frontline of Scottish politics, he moved into journalism. Subjects he has covered have varied from breaking news, the arts, culture and sport to fashion, music and even radioactive waste – with everything in between.
He's also a regular reviewer and talking head on shows for the BBC and STV.
What book inspired your love of reading as a child?
My first memory of reading a book as a child is of the Happy Families series. These are a series of picture books that featured a man or woman who were named after their jobs. For example Mr Creep the Crook and Mr Biff the Boxer (those two were my favourites). I was completely entranced by the word play by Alan Ahlberg and his wife Janet who illustrated them. Their endless imagination and attention to detail got me hooked right from the start and I haven't really stopped reading since.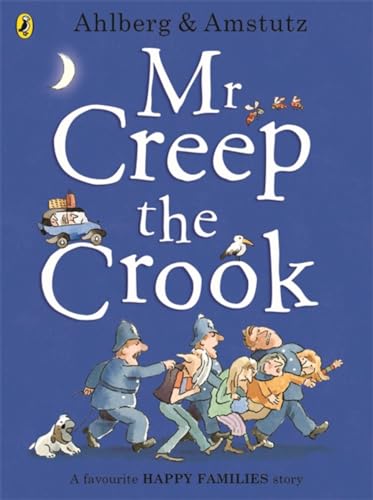 I'm also pretty sure I was told off in school for doing ANOTHER book review on one of this series. So I reviews Jeremiah and the Dark Woods – also by the Ahlbergs – instead. I got lines for that!
What book took your breath away?
I thought The Sellout by Paul Beatty was an absolute masterpiece. But not in the traditional sense. It's a very modern novel that's chocked full of black humour and dark twists. It was a strange choice for the Man Booker prize in 2016 but ultimately the most deserving.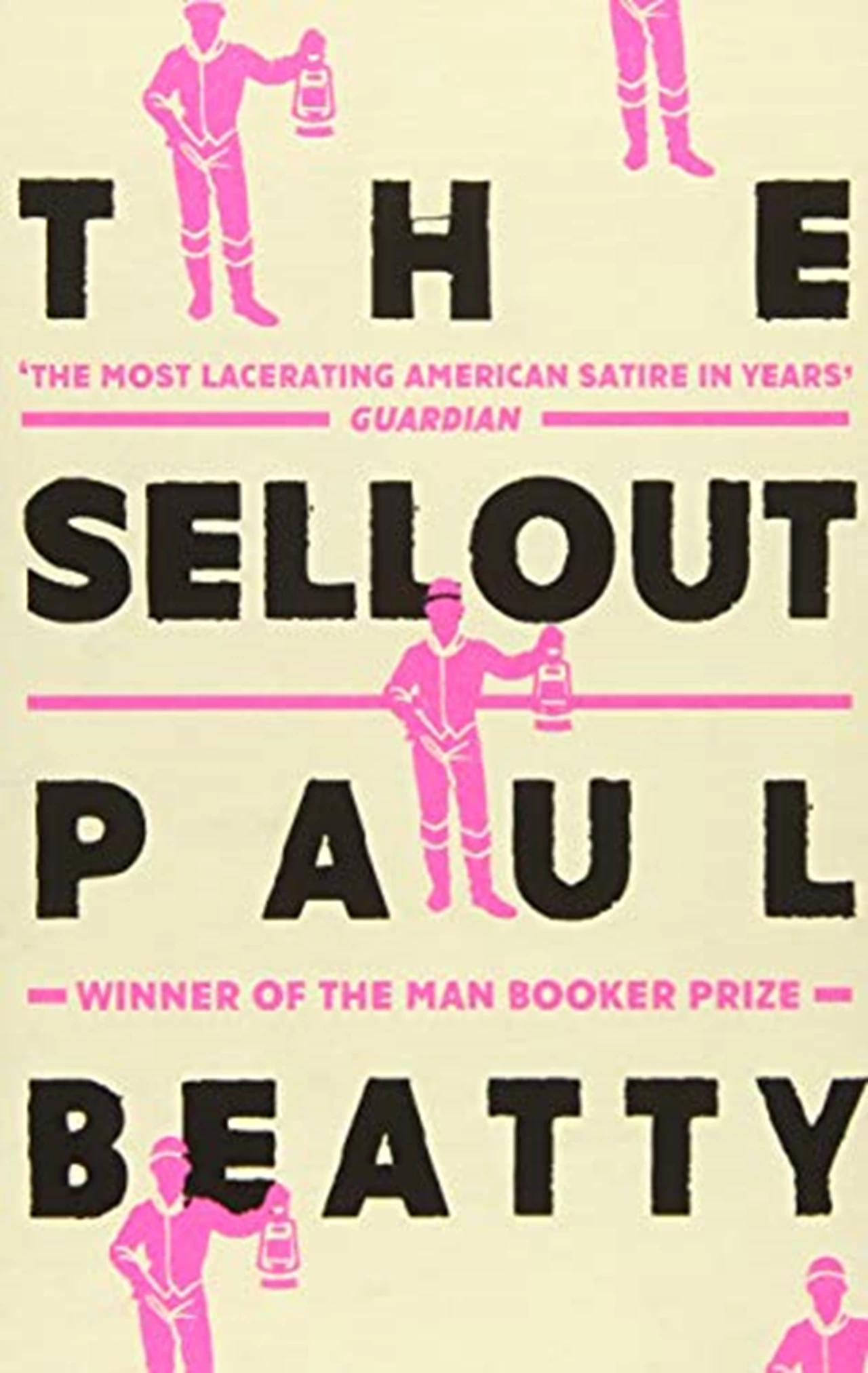 Beatty's language and mastery of telling his story really are second to none. And it's very rare that I get that same blown away feeling from a modern book.
What book made you laugh out loud?
This might sound awful but I found The First Law trilogy books by Joe Abercrombie and absolute scream. Not what you might expect from a blood, guts and gore fantasy series.
But I'm sure Mr Abercrombie won't mind me saying that the moment of comedy and relief are side-splitting and clever all at once. He has a fantastic repertoire when it comes to his cast of characters. None of them are particularly likeable and those who are have a nasty habit of getting themselves killed before everything is safe. That in itself if cruelly funny and he does it all so well.
For my shame I've not kept up with the series beyond a few of the now older additions. But I'm saving them for when I can sit down, close the curtains and delve right back into the twisted and warped world of his imagination good and proper.
What book made you shout at it's pages?
This is a tricky one. There have been a few books (and writers) that I've shouted at the pages for all the WRONG reasons recently. And I won't sully their characters by naming them here. But I have found myself rolling my eyes so much at some novels that have just been hackneyed and trite pretty much from page one, sentence one. My gran always taught me that if you don't have anything nice to say, don't say it at all. So I won't.
That said, I did find myself shouting at Colin Bateman's Mystery Man for all the RIGHT reasons. It's a deliciously dark crime caper set in Northern Ireland. And his characters are so spot on and precise I couldn't help but shout at them when I was sucked into the intriguing world of amateur detective agency work.
What book made you cry real tears?
I'm going to go with a classic here. Charlotte's Web by E.B. White. Man, what an emotional rollercoaster that one is. We had it read to us in primary school and I don't think there was a dry eye in the room. I feel for my P5 teacher – she was only trying to help. Instead she ended up with a room full of teary nine-year-olds all wanting to go home.
What book has stayed with you always?
I've always loved The Railway Children by Edith Nesbit. I remember my dad used to make my brother and I read two or three of the book list novels for the next term over the summer holidays. His belief was that when it came to reviewing them for English we'd have a heads-up already.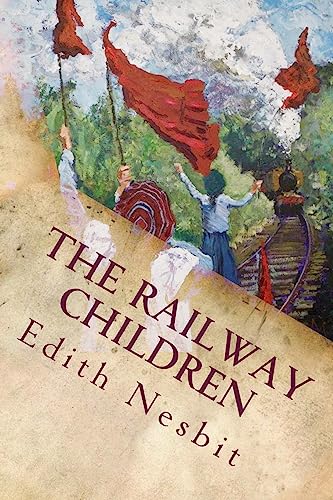 While the way it was dressed might have been more disciplined that I would have liked, I still enjoyed the reading part. And I recall picking up The Railway Children and being totally engrossed in it from the off. Which is odd because up until that point I'd mostly steered towards sci-fi and fantasy more than anything else. But I loved it and still do love it.
What book taught you the most?
The Lord of the Rings trilogy. It's just such a rich, vibrant, living world between the pages. You can muster through all of them in a month but still only ever scratch the surface of what you can take away from them as books. Tolkien was onto something very special when he sat down and let his imagination run wild. And of course it's been opened up to countless more generations now because of the hit movies and games etc.
But I learned so much from those books. Not just about adventure, doing the right thing, bravery and friendship. But also how to be a writer. I don't think there's a writer out there who goes to start building a world who doesn't owe something to Tolkien and his contemporaries. From maps to language, history to culture and character, the trilogy and everything else within his world are playbooks on how to write good fantasy, horror and adventure.
What book would you give to a stranger?
Can I say HellCorp? It would please my publishers!
But if my own work is out of bounds (quite rightly too) then I'd have to say Mythos by Stephen Fry. It's a retelling of Greek myth from the very dawn of the universe to the beginning of the Age of Heroes. And while Classics isn't everybody's cup of tea, this is a really enjoyable, relatable and joyous look at some of the oldest and well known stories humanity has ever created. Fry is such a wonderful author and somebody that I think, even with his profile, doesn't get the credit he deserves at being such a good writer. Mythos, and its sequel Heroes, are great introductions to his style, wit and knowledge. And you'll learn a thing or two along the way!
Thanks for stopping by today Jonathan, come back soon, please.

In the name of full transparency, please be aware that this blog
contains affiliate links and any purchases made through such links will result in a small commission for us (at no extra cost for you).