💫 Welcome
Today on my month-long Romantic Novelists Association feature. Each day in February I will have a different author on the blog, talking to me about their books. It is to help celebrate the sixtieth birthday of the RNA and to raise awareness of how it might be a great fit for you if you are an author. I hope you enjoy the features over the next few weeks. Be sure to give the authors a follow on social media and add the books you fancy from the selection of great authors to your own TBR.
💫Romantic Novelists Association 
The Romantic Novelists' Association was founded in 1960 to both celebrate, and demand respect for, romantic fiction. Founder members included Denise Robins, Barbara Cartland, Elizabeth Goudge, Netta Muskett, Catherine Cookson and Rosamunde Pilcher. The first President of the Association, Denise Robins, noted that although romantic fiction gave great pleasure to many readers, the writers almost felt they had to apologise for what they did. The RNA was going to put a stop to those apologies and, instead, celebrate and promote romantic authorship.
Since 1960 has RNA has awarded prizes to the best in romantic fiction, and has nurtured new writing through the New Writers' Scheme.
In 1966, an early Vice President of the association, Elizabeth Goudge, commented that 'As this world becomes increasingly ugly, callous and materialistic it needs to be reminded that the old fairy stories are rooted in truth, that imagination is of value, that happy endings do, in fact, occur, and that the blue spring mist that makes and ugly street look beautiful is just as real a thing as the street itself.'
Today, the RNA continues to support and champion the authorship of romantic fiction that shows the value of imagination and the possibility of a happy ending and also celebrates the broader spectrum of romantic fiction that explores the more challenging aspects of relationships and human experience.
Website: https://romanticnovelistsassociation.org/
Twitter: https://twitter.com/RNAtweets
Facebook: https://www.facebook.com/Romantic.Novelists.Association/
💫TA Williams
I write under the androgynous name T A Williams because 65% of books are read by women. In my first book one of the (female) characters suggests the imbalance is due to the fact that men spend too much time getting drunk and watching football. I couldn't possibly comment. Ask my wife…
I've written all sorts: thrillers, historical novels, short stories and now I'm enjoying myself hugely writing humour and romance. Romantic comedies are what we all need from time to time. Life isn't always very fair. It isn't always a lot of fun, but when it is, we need to embrace it. If my books can put a smile on your face and maybe give your heartstrings a tug, then I know I've done my job.
I've lived all over Europe, but now I live in a little village in sleepy Devon, tucked away in south west England. I love the place. That's why you'll find leafy lanes and thatched cottages in most of my books. Oh, yes, and a black Labrador.
I've been writing since I was 14 and that is half a century ago. However, underneath this bald, wrinkly exterior, there beats the heart of a youngster. My wife is convinced I will never grow up. I hope she's right.
💫 Dreaming of Verona
Verona is the City of Love. But will Suzie find romance there or, like Romeo and Juliet, will it all end in tears?
When Suzie is hired to accompany spoiled, abrasive Lady Alexandra Tedburn on an all-expenses paid holiday to Italy, she fears the trip will be a disaster.
But she soon discovers there's more to Alex than shopping and tantrums, and she's determined to help her realise her potential – against Alex's authoritarian father's wishes.
As they settle in Verona, Suzie can't stop thinking about local artist Michael, who is still mourning the tragic death of his wife. With Suzie's future uncertain, and Michael's past
holding him back, it seems there's no hope for romance in the city of
star-crossed lovers… or is there?
💫Feature
Can you tell us a little about your publishing journey, please?
In a word, my journey to publication was long. I started writing when I was 13 (all 44 handwritten pages of it) and wrote my first "proper" book when I was 25. It then took me almost 40 more years before I got a publishing deal, first with Carina/Harlequin, then HQ/Harper Collins and now for the past couple of years with Canelo. If anybody out there feels tempted to lose heart after a few rejections, just keep going. I have a file of rejection letters (from the days when people used paper) an inch thick.
Can you tell us how you became involved with the Romantic Novelists Association and what it means for you to be part of it?
Writing is a very solitary and potentially lonely profession. I joined the RNA so as to get to know fellow writers and to put an ear to the ground as far as trends are concerned. As one of the relatively rare male writers of romance, I also wanted to get the message out there that men can be romantic too – ask my wife…
What was the inspiration behind your latest release?
Writing is a very solitary and potentially lonely profession. I joined the RNA so as to get to know fellow writers and to put an ear to the ground as far as trends are concerned. As one of the relatively rare male writers of romance, I also wanted to get the message out there that men can be romantic too – ask my wife…
Do you find it hard to let your characters go when you finish writing the book?
Definitely. Getting to the end of writing a book often leaves me almost with a sense of bereavement. I don't want to let the characters go, but at least I can leave them with smiles on their faces. HEA is essential for me and my characters.
What was your favourite read of 2019?
I do not read enough. I am terrible. I should read more. My favourite read of 2019 was, interestingly enough, from a very different genre. The Spy and the Traitor by Ben Mackintyre is an enthralling spy thriller made all the more gripping because it is true. I heartily recommend it.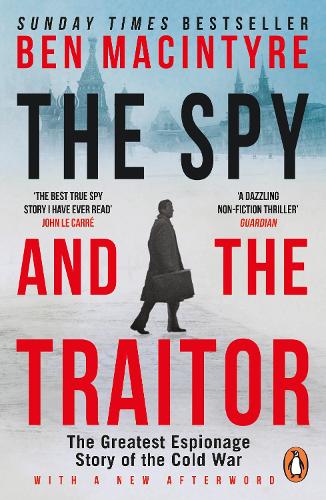 Do you read other romance authors and who would you recommend?
I'm very sorry, but I don't. This is a deliberate decision on my part. I don't want to be influenced or to find myself accused of plagiarism.
Was there a point in your life that a book helped you get through, if so which one?
I had a big cancer operation a few years back and J.P.Donleavy's The Onion Eaters managed to keep a smile on my face in hospital.
Is there anyone that you would like to mention and thank for their support of your writing?
Numerous people. First, my wife, who reads all my stuff and makes really useful comments. She also has to put up with me sitting at the computer all day when I should be taking out the rubbish or mowing the lawn. Second, my daughter, Christina, who made it clear to me from the start that she didn't want any smut. I have stuck to my promise to her. A lovely lady called Clio Cornish who was working for Carina/Harlequin six years ago. She was the first person to like my writing enough to offer me a publishing deal. Michael Bhaskar from Canelo who let me write what I want to write and many more.
If you had the power to give everyone in the world one book, what would it be and why?
The way things are going, probably a "How to Survive after the Apocalypse" self-help book.
What are you working on now?
I'm halfway through another romance, this time set just outside Siena, in Tuscany. This is about a Médecins Sans Frontières doctor who has had a tough time in Africa and is looking for a change.
Lastly, do you have any questions for your readers?
Yes, one that really interest me. So far, my books (19 of them to date) have mostly been written for the point of view of the lead female character. How would you feel about a romance seen through the eyes of a man?
💫 Buy Link
💫Follow the Tour
💫 Connect with Me
Here is a handy link tree with all my social media. Why not follow me on Twitter, Goodreads and Instagram.
💫 Final Thoughts
Thank you to TA Williams for taking part in my special feature.
Happy reading,
Kelly
In the name of full transparency, please be aware that this blog
contains affiliate links and any purchases made through such links will result in a small commission for us (at no extra cost for you).