💫 Welcome
Today on my month-long Romantic Novelists Association feature. Each day in February I will have a different author on the blog, talking to me about their books. It is to help celebrate the sixtieth birthday of the RNA and to raise awareness of how it might be a great fit for you if you are an author. I hope you enjoy the features over the next few weeks. Be sure to give the authors a follow on social media and add the books you fancy from the selection of great authors to your own TBR.
💫Romantic Novelists Association
The Romantic Novelists' Association was founded in 1960 to both celebrate, and demand respect for, romantic fiction. Founder members included Denise Robins, Barbara Cartland, Elizabeth Goudge, Netta Muskett, Catherine Cookson and Rosamunde Pilcher. The first President of the Association, Denise Robins, noted that although romantic fiction gave great pleasure to many readers, the writers almost felt they had to apologise for what they did. The RNA was going to put a stop to those apologies and, instead, celebrate and promote romantic authorship.
Since 1960 has RNA has awarded prizes to the best in romantic fiction, and has nurtured new writing through the New Writers' Scheme.
In 1966, an early Vice President of the association, Elizabeth Goudge, commented that 'As this world becomes increasingly ugly, callous and materialistic it needs to be reminded that the old fairy stories are rooted in truth, that imagination is of value, that happy endings do, in fact, occur, and that the blue spring mist that makes and ugly street look beautiful is just as real a thing as the street itself.'
Today, the RNA continues to support and champion the authorship of romantic fiction that shows the value of imagination and the possibility of a happy ending and also celebrates the broader spectrum of romantic fiction that explores the more challenging aspects of relationships and human experience.
Website: https://romanticnovelistsassociation.org/
Twitter: https://twitter.com/RNAtweets
Facebook: https://www.facebook.com/Romantic.Novelists.Association/
💫Lynn Johnson
Lynn Johnson was born and raised in Stoke-on-Trent. She went to school in Burslem, the setting for her first novel and left with no qualifications. Like Ginnie she had ambitions and, in her own time, obtained a BA Hons and a Diploma in Management Studies. She began to research her family tree and it inspired her to write short stories, one of which became the basis for her first novel.
Although Lynn still has a close affinity to The Potteries, she now lives in Orkney with her husband and six beautiful cats.
💫 The Girl From the Workhouse
Even in the darkest of times, she never gave up hope
Staffordshire, 1911. Ginnie Jones's childhood is spent in the shadow of the famous Potteries, living with her mother, father and older sister Mabel. But with Father's eyesight failing, money is in short supply, and too often the family find their bellies aching with hunger. With no hope in sight, Ginnie is sent to Haddon Workhouse.
Separated from everything she has known, Ginnie has to grow up fast, earning her keep by looking after the other children with no families of their own. When she meets Clara and Sam, she hopes that she has made friends for life… until tragedy strikes, snatching away her newfound happiness.
Leaving Haddon three years later, Ginnie finds work as a mouldrunner at the Potteries, but never stops thinking about her friends in the workhouse – especially Sam, now a caring, handsome young man. When Sam and Ginnie are reunited, their bond is as strong as ever – until Sam is sent to fight in WW1.Faced with uncertainty, can Ginnie find the joy that she's never had? Or will her heart be broken once again?
An emotional, uplifting and nostalgic family saga that will make you smile, while tugging on your heart-strings. Fans of Sheila Newbury, Kitty Neale and Sheila Riley will love this beautiful read.
💫Feature 
Can you tell us a little about your publishing journey, please?
I started to write this novel umpteen years ago. It started as a short story written during my local writing group meeting not long after I joined. One of the members suggested it could be turned into a great novel for fans of Catherine Cookson. I was gob-smacked. I had read Catherine Cookson novels but I didn't know any writers. Working-class women and girls read novels – they don't write them. Since that time, I have been learning my craft through attending Arvon courses, reading writing magazines and, of course, writing. My debut novel, The Girl from the Workhouse has been through loads of re-writes in past tense, current tense, dual time, first person, third person – I could go on. Last year I made a resolution – I would complete the novel and I would submit it to agents – for better or for worse. It was not going to languish in a drawer. I am happy to say that all my objectives were achieved!
Can you tell us how you became involved with the Romantic Novelists Association and what it means for you to be part of it?
One of the Arvon courses I attended was on Romance Writing run by the marvellous duo of Katie Fforde and Judy Astley. Inspired, I joined the RNA and attended a conference. I felt I needed to work on my novel a whole lot more before I could do hope to do anything with it. In 2018 I decided I was happy for others to read it; I re-joined the RNA's New Writers' Scheme and attended their annual conference. I returned to the Conference this year and arranged a series of 1-2-1's with agents and a publisher. I was over the moon when Keshini Naidoo of Hera Books asked to see the full manuscript, and then offered me a 2 book deal.
What was the inspiration behind your latest release?
Set in the Staffordshire Potteries, The Girl from the Workhouse was inspired by my grandma after I researched my family tree. Some of what happens to my protagonist, Ginnie, happened to my grandma, both in the workhouse and in the pottery factory. I myself went to school in Burslem, the town in which the novel is set and spent the first twenty-two years of my life there. I now live in Orkney but I love to go back to visit family and friends and for research. I am a Stokie girl at heart!
Do you find it hard to let your characters go when you finish writing the book?
I'm sure I will be very disappointed when Ginnie and her friends are no longer at the forefront of my thoughts. I am very lucky because Ginnie will be present in the next book in the series, due out in 2021, when her friend and mentor, Connie steps forward to hog the limelight. I don't think I am quite ready to say goodbye to Ginnie quite yet. She still has a part to play.
What was your favourite read of 2019?
Difficult question. There have been so many books that have grabbed me during this year. I read quite a wide range of novels. I loved The Binding by Bridget Collins and a very close second would be The Librarian of Auschwitz. Two very different books reflecting escapism and realism.
Do you read other romance authors and who would you recommend?
I love romance/historical/sagas and have enjoyed them all, particularly working-class sagas about ordinary people. I like to see people grow within the novel due to their own efforts. I would say the East End Angels series by Rosie Hendry would be at the top of the list together with Mary Gibson's The Factory Girls Books starting with Custard Tarts and Broken Hearts. I also love the dual-time novels of Barbara Erskine and Diana Gabaldon.
Was there a point in your life that a book helped you get through, if so which one?
I had a difficult time at school and I needed books to take me to another place. The book I always turned to was Anne of Green Gables. I loved Anne and, in my mind, I was the Anne-girl. I too have red hair but my name is 'Lynn without an e!'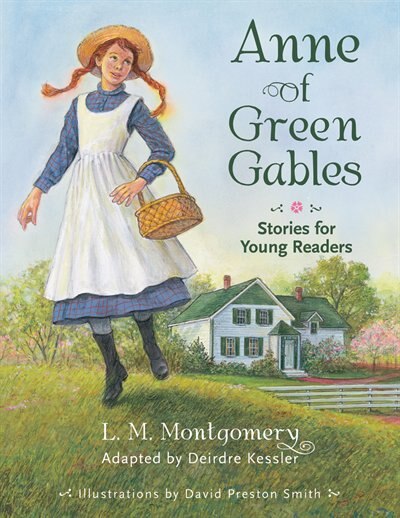 Is there anyone that you would like to mention and thank for their support of your writing?
Because this book has been in progress for so long, there are many people who I have met along the way who have given me advice and inspiration. I would particularly like to thank Stromness Writing Group for their support over the years. They have seen and heard the various incantations of Ginnie's story. I would also like to thank the RNA's New Writers Scheme (which I would thoroughly recommend) for making me believe I could do it, and to Hera Books for making it happen.
If you had the power to give everyone in the world one book, what would it be and why?
The novel I would like to give to everyone would be All Quiet on the Western Front by Erich Maria Remarque. There is so much danger and disquiet in the world I do believe everyone could learn that, deep down, we are all not so different. We have the same hopes of life and fears of death. I read it for a school project when I was thirteen, and I can still remember quotes from it half a century later.
What are you working on now?
My current work in progress is the second in the series of Potteries sagas and tells Constance's story. Constance began her life as a minor character in The Girl from the Workhouse but she can be quite stubborn and she began to carve out her own story. She demanded the right to speak and I am happy to tell you that she has a lot to say.
Lastly, do you have any questions for your readers?
My current work in progress is the second in the series of Potteries sagas and tells Constance's story. Constance began her life as a minor character in The Girl from the Workhouse but she can be quite stubborn and she began to carve out her own story. She demanded the right to speak and I am happy to tell you that she has a lot to say.
💫 Buy Link
💫Follow the Tour
💫 Connect with Me
Here is a handy link tree with all my social media. Why not follow me on Twitter, Goodreads and Instagram.
💫 Final Thoughts
Thank you to Lynn for taking part in my special feature. 
Happy reading,
Kelly
In the name of full transparency, please be aware that this blog
contains affiliate links and any purchases made through such links will result in a small commission for us (at no extra cost for you).