#RNA60 Birthday Special Feature with Karen King @karen_king@bookouture #RomanceReadingMonth @RNATweets
💫 Welcome
Day three on my month-long Romantic Novelists Association feature. Each day in February I will have a different author on the blog, talking to me about their books. It is to help celebrate the sixtieth birthday of the RNA and to raise awareness of how it might be a great fit for you if you are an author. I hope you enjoy the features over the next few weeks. Be sure to give the authors a follow on social media and add the books you fancy from the selection of great authors to your own TBR.
💫Romantic Novelists Association
The Romantic Novelists' Association was founded in 1960 to both celebrate, and demand respect for, romantic fiction. Founder members included Denise Robins, Barbara Cartland, Elizabeth Goudge, Netta Muskett, Catherine Cookson and Rosamunde Pilcher. The first President of the Association, Denise Robins, noted that although romantic fiction gave great pleasure to many readers, the writers almost felt they had to apologise for what they did. The RNA was going to put a stop to those apologies and, instead, celebrate and promote romantic authorship.
Since 1960 has RNA has awarded prizes to the best in romantic fiction, and has nurtured new writing through the New Writers' Scheme.
In 1966, an early Vice President of the association, Elizabeth Goudge, commented that 'As this world becomes increasingly ugly, callous and materialistic it needs to be reminded that the old fairy stories are rooted in truth, that imagination is of value, that happy endings do, in fact, occur, and that the blue spring mist that makes and ugly street look beautiful is just as real a thing as the street itself.'
Today, the RNA continues to support and champion the authorship of romantic fiction that shows the value of imagination and the possibility of a happy ending and also celebrates the broader spectrum of romantic fiction that explores the more challenging aspects of relationships and human experience.
Website: https://romanticnovelistsassociation.org/
Twitter: https://twitter.com/RNAtweets
Facebook: https://www.facebook.com/Romantic.Novelists.Association/
💫Eliza J Scott
Eliza has wanted to be a writer as far back as she can remember. She lives in the North Yorkshire Moors with her husband, two daughters and two black Labradors. When she's not writing, she can usually be found with her nose in a book/glued to her Kindle, or working in her garden and battling against the weeds that seem to grow in abundance there. Eliza enjoys bracing walks in the countryside, rounded off by a visit to a teashop where she can indulge in another two of her favourite things: tea and cake.
💫 The Secret – Violet's Story
An uplifting and heartwarming novel of love, laughter and friendship
It's been two years since glamorous and ambitious Violet Smith fell head-over-heels in love with blacksmith Jimby Fairfax, moving back home to the North Yorkshire village of Lytell Stangdale to be with him. Life certainly couldn't get much sweeter. Their romance is blooming and Romantique – the business she set up with Jimby's sister Kitty, designing luxurious underwear and burlesque costumes is thriving.
But on a romantic weekend break, a face from her past triggers a series of events which send Violet into turmoil. She finds herself with no alternative but to reveal a secret she's buried deep for the past sixteen years. A secret she hasn't shared with anyone, not even her best friends, Kitty and Molly, and they share everything. With the revelation forcing a wedge between herself and Jimby, heartbroken Violet fears that he won't ever be able to think of her in the same way again and won't want anything more to do with her. As ever, Kitty and Molly rally round, offering their advice and support but Vi is worried that keeping her secret was just a step too far for Jimby. Will she succeed in showing him their love is strong enough to overcome it?
The Secret – Violet's Story is book 3 in the Life on the Moors Series.
💫A Christmas Kiss (Life on the Moors Book 4)
The week before Christmas, GP Zander Gillespie finds his festive plans in tatters. He's supposed to be flying out to his parents' chateau in Carcassonne with his high-maintenance girlfriend, Melissa. But she has other ideas. She wants to spend Christmas in London with her party friends – and he's not invited.
The prospect of facing his family, with their questions and their sympathy – not to mention the 'I told you so-s' – just isn't an option. Instead, Zander decides to head to his holiday cottage in the quaint moorland village of Lytell Stangdale, where he intends to hide away with his faithful rescue Labrador Alf.
Eighty miles away, Livvie's world has come crashing down. With plans to cook a romantic meal for her boyfriend, she heads home early and walks in on him in a compromising position with their neighbour. Fed-up of his lies and philandering ways, this is the final straw.
With her Christmas plans up in smoke, the thought of spending it with her parents and her smug, married sister with her pompous husband in tow, is enough to bring Livvie out in hives. So, when she fires up her laptop and finds the perfect little holiday cottage in Lytell Stangdale available to rent over the festive period, it seems the perfect solution. Or is it…?
Zander didn't believe in love at first sight until he set eyes on Livvie.
Livvie had sworn off men until she met Zander.
The pair may be reluctant to give in to temptation, but fate seems to have other ideas…
Join Livvie and Zander – and all the usual characters – for a magical Christmas in Lytell Stangdale.
💫Feature
Can you tell us a little about your publishing journey, please?
I started writing in secret quite a few years ago now – I didn't even tell my family about it. I used to whip my laptop out when they were all out, and start writing early drafts of what are now becoming my published books. In 2017, with my first novel completed, I attended the Festival of Writing in York. One of the seminars I enrolled on was Dave Gaughran's on self-publishing. He's a successful indie author and was utterly compelling. Indeed, it was his inspiring words that sowed the very first seeds of self-publishing in my mind! Not long after that, I found an editor, a book cover designer and a blog-tour host (three fabulous women who I've worked with for all of my books!), and took the first steps on my journey to becoming a published author.
Can you tell us how you became involved with the Romantic Novelists Association and what it means for you to be part of it?
I first became involved with the RNA when I fulfilled its criteria as a self-published author – I had to have two books published and had to have earned a certain amount in sales during a set period of time. I was so excited when that day arrived, I joined straightaway!
It's wonderful being a member of such a supportive body, full of like-minded people. I always look forward to the magazine dropping through my letterbox as it's full of interesting and helpful articles. Writing can be quite an isolating profession, so it's nice to hear what fellow authors have to say.
I attended my first RNA event last September when I went to the Afternoon Tea in York. I had the most amazing time and met some wonderful authors there, all at various stages of their writing careers. It was interesting and helpful to share experiences and writing/publishing stories. There's no doubt about it the RNA is made up of a friendly bunch of folk! Readers might not be aware that the RNA is run by people who, very kindly, offer up their services voluntarily, and I'd just like to say a big thank you from me for all they do. I honestly don't know how they find the time! Oh, and now's probably a good time to wish everyone involved many congratulations on its 60th anniversary!
What was the inspiration behind your latest release?
My latest release – A Christmas Kiss (Life on the Moors Book 4) – is set in the middle of the North Yorkshire Moors, which is where I live, so I'd have to say that plays a huge part in inspiring my writing (as it did for the other three books in the series). Also, I love the film The Holiday, and the idea of people running away for Christmas set me thinking … cue two complete strangers and a rather soggy but festive 'meet-cute'!
Do you find it hard to let your characters go when you finish writing the book?
Yes, most definitely! I've written four books in the Life on the Moors series (set in a fictional village called Lytell Stangdale), which has involved many of the same characters who I feel I now know like old friends. While I was writing the books, it helped that they kept on talking to me. But now I'm working on a novel that's not related to the series, they just won't be quiet! I feel incredibly flattered (and very happy!) that a lot of readers have asked if I'll write more books for the LOTM series, and I do have other books planned. I can tell you that I'll be revisiting Lytell Stangdale at Christmas where a festive wedding will be taking place.
What was your favourite read of 2019?
Without a doubt it would have to be The Girl at the Window by the awesome Rowan Coleman. I adored its Emily Bronte connections – Wuthering Heights is my favourite book of all time – and it goes without saying that it's just so beautifully written.
Do you read other romance authors and who would you recommend?
Yes, I love reading books by other romance authors. As for who I would recommend that's tricky because there are so many whose writing I love! Milly Johnson would have to be on my list, as would Heidi Swain, Cathy Bramley, Catherine Alliott, Caroline Roberts, Rosie Green, Sharon Booth, Helen J Rolfe, Daisy James, Katie Fforde, Carole Matthews, Jill Mansell, Jenni Keer, Kiley Dunbar, Jenny Colgan … oh, there are so many wonderful romance authors out there, I could go on forever!
Was there a point in your life that a book helped you get through, if so which one?
I can't say there's a specific one, but I can say that reading has always been a source of escapism for me, and when things have got tough I've always managed to lose myself in a book. They've definitely been real saviours at certain times in my life.
Is there anyone that you would like to mention and thank for their support of your writing?
Well, first of all, I'd like to say a huge thank you to my family for their unwavering support and endless supply of tea and my favourite ginger biscuits while I've been on my writing journey. Secondly, I'd like to thank Dave Gaughran for his brilliant seminar that inspired me to become an indie author. Finally, I'd like to say a huge thank you to all of the readers, book bloggers and my fellow authors for all of their support and encouragement. The book community is awesome!
If you had the power to give everyone in the world one book, what would it be and why?
It would have to be Emily Bronte's Wuthering Heights, which is the first book that utterly moved me. It's hard to put it into words – and mine certainly wouldn't do it justice! – but it's a truly incredible read.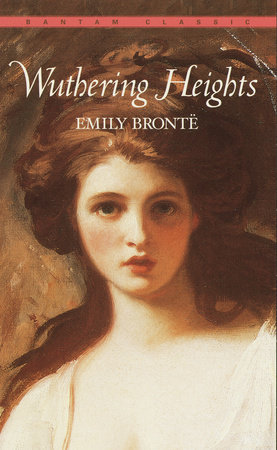 What are you working on now?
I'm currently working on a book called Tell It To My Heart which is set in the mediaeval city of York. It's about a girl called Jemima who keeps on making bad decisions, especially when it comes to matters of the heart. When I first started writing it, I originally thought was going to be a standalone, but now I've got to know the characters well, I think there are other stories bubbling away waiting to be told!
Lastly, do you have any questions for your readers?
I do! What I'd really like to know is, what is it that first draws you to a book?
💫 Buy Link
💫Follow the Tour
💫 Connect with Me
Here is a handy link tree with all my social media. Why not follow me on Twitter, Goodreads and Instagram.
💫 Final Thoughts
Thank you to Eliza for taking part in my special feature.
Happy reading,
Kelly