💫 Welcome
Starting today is our month-long Romantic Novelists Association feature. Each day in February I will have a different author on the blog, talking to me about their books. It is to help celebrate the sixtieth birthday of the RNA and to raise awareness of how it might be a great fit for you if you are an author. I hope you enjoy the features over the next few weeks. Be sure to give the authors a follow on social media and add the books you fancy from the selection of great authors to your own TBR.
💫Romantic Novelists Association
The Romantic Novelists' Association was founded in 1960 to both celebrate, and demand respect for, romantic fiction. Founder members included Denise Robins, Barbara Cartland, Elizabeth Goudge, Netta Muskett, Catherine Cookson and Rosamunde Pilcher. The first President of the Association, Denise Robins, noted that although romantic fiction gave great pleasure to many readers, the writers almost felt they had to apologise for what they did. The RNA was going to put a stop to those apologies and, instead, celebrate and promote romantic authorship.
Since 1960 has RNA has awarded prizes to the best in romantic fiction, and has nurtured new writing through the New Writers' Scheme.
In 1966, an early Vice President of the association, Elizabeth Goudge, commented that 'As this world becomes increasingly ugly, callous and materialistic it needs to be reminded that the old fairy stories are rooted in truth, that imagination is of value, that happy endings do, in fact, occur, and that the blue spring mist that makes and ugly street look beautiful is just as real a thing as the street itself.'
Today, the RNA continues to support and champion the authorship of romantic fiction that shows the value of imagination and the possibility of a happy ending and also celebrates the broader spectrum of romantic fiction that explores the more challenging aspects of relationships and human experience.
Website: https://romanticnovelistsassociation.org/
Twitter: https://twitter.com/RNAtweets
Facebook: https://www.facebook.com/Romantic.Novelists.Association/
💫 Echoes of the Runes
Their love was forbidden. But echoed in eternity.
When Mia inherits her beloved grandmother's summer cottage, Birch Thorpe, in Sweden, she faces a dilemma. Her fiance Charles urges her to sell and buy a swanky London home, but Mia cannot let it go easily. The request to carry out an archaeological dig for more Viking artefacts like the gold ring Mia's grandmother also left her, offers her a reprieve from a decision – and from Charles.
Whilst Mia becomes absorbed in the dig's discoveries, she finds herself drawn to archaeologist Haakon Berger. Like her, he can sense the past inhabitants whose lives are becoming more vivid every day. Trying to resist the growing attraction between them, Mia and Haakon begin to piece together the story of a Welsh noblewoman, Ceri, and the mysterious Viking, known as the 'White Hawk', who stole her away from her people in 869 AD.
As the present begins to echo the past, and enemies threaten Birch Thorpe's inhabitants, they will all have to fight to protect what has become most precious to each of them…
💫Christina Courtenay
Christina Courtenay writes historical romance, time slip and time travel stories. She lives in Herefordshire (near the Welsh border) and is married with two children. Although born in England, she has a Swedish mother and was brought up in Sweden – hence her abiding interest in the Vikings. Christina is a former chairman of the UK's Romantic Novelists' Association (RNA) and has won several of their prizes, including the RoNA for Best Historical Romantic Novel twice with Highland Storms (2012) and The Gilded Fan (2014). Echoes of the Runes(time slip published by Headline 5th March 2020) is her latest novel. Christina is a keen amateur genealogist and loves history and archaeology (the armchair variety).
💫Feature
Can you tell us a little about your publishing journey, please?
I didn't start writing until after I'd had my first child. I wanted to stay at home with her and needed a job I could do without having to leave her. I decided to write a Mills & Boon novel – how hard could it be? Very, as it turned out! I was eventually published the week after my daughter left home aged 21, so that didn't quite go to plan …
Can you tell us how you became involved with the Romantic Novelists Association and what it means for you to be part of it?
I joined in the year 2000 because after several rejections I realised I needed to learn more about the craft of writing. The RNA's New Writers' Scheme was perfect and taught me so much, as did attending events and workshops. Best of all though, I made lots of wonderful friends who have been with me every step of the way on the road to publication.
What was the inspiration behind your latest release?
The story was inspired by a ring I own which is an exact copy of a Viking ring displayed at the Historical Museum in Stockholm. During a visit to the museum, when I saw the two rings together, inspiration struck and the story took shape in my mind.
Do you find it hard to let your characters go when you finish writing the book?
Oh yes, which is why I usually end up writing sequels 😊. At the moment I'm working on a series, so I will get to stay with this cast of characters for quite some time and that's great!
What was your favourite read of 2019?
Do I have to choose just one? There were so many great books! Let it Snow by Sue Moorcroft, Lily's Just Fine by Gill Stewart and The Woman in the Lake by Nicola Cornick to name but a few.
Do you read other romance authors and who would you recommend?
Yes, lots! All of the above, plus Susanna Kearsley, Anna Belfrage, Barbara Erskine and many more. I'm always discovering new ones!
Was there a point in your life that a book helped you get through, if so which one?
I can't think of any specific ones, but find that books help me get through all the difficult times. It's wonderful to be able to lose yourself in a fictional world when real life is too sad to endure, especially when you have lost a loved one or you're feeling really down for some other reason.
Is there anyone that you would like to mention and thank for their support of your writing?
All my friends in the RNA, especially Henriette Gyland, Gill Stewart, Sue Moorcroft and Myra Kersner (aka Maggie Sullivan). And in the very beginning, Margaret James (who was running the NWS then) was hugely supportive, as was the lovely Katie Fforde. They all made me persevere when the going got tough!
If you had the power to give everyone in the world one book, what would it be and why?
That's a really difficult question as I'd like everyone to have an entire library at their disposal! If I had to choose just one, I'd probably say Grimm's Fairy Tales because that way they would get not just one story, but lots. And fairy tales were the start of my love for romantic stories with HEAs.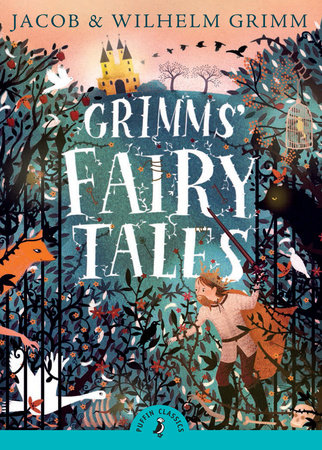 What are you working on now? –
I have just finished the first round of edits for the sequel to Echoes of the Runes and will now go back to working on draft two of the third book in the series.
Lastly, do you have any questions for your readers?
How can we encourage the younger generations to read more? Looking at my kids and others, they seem to be moving away from fiction to just reading snippets of things online/on their phones all the time and I'm afraid the love of real books will disappear. I would hate to imagine a world without books!
💫 Buy Link
💫Follow the Tour
💫 Connect with Me
Here is a handy link tree with all my social media. Why not follow me on Twitter, Goodreads and Instagram.
💫 Final Thoughts
Thank you to Christina for taking part in my special feature.
Happy reading,
Kelly
In the name of full transparency, please be aware that this blog
contains affiliate links and any purchases made through such links will result in a small commission for us (at no extra cost for you).