Sky in the Deep by Adrienne Young
Sky in the Deep was placed on the New York Times bestsellers list, garnering rave reviews from renowned critics and fantasy authors alike,and will be coming to the UK for the first time this year! Young combines elements of fantasy, Norse mythology, and fairy tales to create a beautifully written, fast-paced and highly action-packed read.
Raised a warrior, 17-year-old Eelyn fights with her Aska clansmen in an ancient rivalry against the Riki. Her life is simple: train to fight, fight to survive. Until the day she sees the impossible on the battlefield—her brother, fighting with the enemy—the brother she saw die 5 years ago. Eelyn loses her focus and is captured. She must survive the winter with the Riki, in a village where every neighbor is an enemy, every battle scar possibly one she delivered.
Adrienne Young – What Book?
• What book inspired your love of reading as a child?
Like so many other people, Harry Potter was the rabbit hole of reading for me. It was the first time I was completely swallowed up by a story and felt trapped within its world. It was also my first experience with a book hangover!
• What book took your breath away?
The most recent is Devotions by Mary Oliver. I really love reading poetry for inspiration and she is definitely one of my favorites. Poetry is so great because everything is so bite-sized but you can also come back to it again and again and again.
• What book made you laugh out loud?
Slayer by Kiersten White is so incredibly funny! I wasn't a huge Buffy TV show fangirl but that book made me with I was. Kiersten is so good with dialogue and this book, in particular, is so witty with plenty of laugh out loud moments.
• What book made you shout at its pages?
I seriously wanted to throw my book across the room when I read The Wicked King by Holly Black. This series has been so incredibly refreshing for me as a reader and I was fully invested in book one. Book two really capitalises on the twists and turns and I was definitely thrown more than once.
• What book made you cry real tears?
The pages of my copy of Blood Water Paint by Joy McCollough are literally rippled from me crying into the book! I was weeping uncontrollably as I read it. It's just as empowering as it is heartbreaking though, which makes it really special.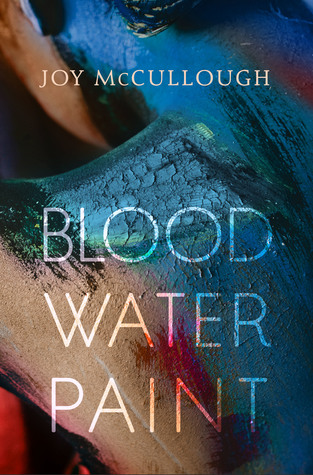 • What book has stayed with you always?
A Tree Grows in Brooklyn by Betty Smith is the first book I read as a kid that I felt a real human kindredness with. I honestly felt as if I was the main character and the setting was so immersive. I still think about that book all the time and have really vivid pictures in my head of my favorite scenes.
• What book taught you the most?
Little Women by Louisa May Alcott was an enormous influence on me growing up and still is. I identified so much with Jo, always feeling like I was "too much" and like no one really understood me. It was really healing for me to read that book and it still means a lot to me.
• What book would you give to a stranger?
The Glass Castle by Jeannette Walls is something that I recommend to people all the time, because I feel like no matter what kind of story you like, it's so addictive. It's a really odd story, but yet so relatable and that's really where the appeal lies. I've bought that book as a gift for a lot of people in my life.
Thank you so much to Adrienne Young for taking part in my feature. Come back soon.
Amazon Link
In the name of full transparency, please be aware that this blog
contains affiliate links and any purchases made through such links will result in a small commission for us (at no extra cost for you).