Today we have an exclusive interview with Jacqueline Druga, author of Bleak. A dystopian science fiction novel. Out now on Kindle and paperback.
Bleak by Jacqueline Druga
Reyanne Harper is an elementary school teacher in a not-so-normal world. Destructive hail storms and earthquakes, food shortages, and significantly rising sea levels are becoming the new norm.
But there is a plan to save the human race. A plan Reyanne unknowingly helped to formulate.
Without warning, she is whisked off on a mission to travel through a wormhole in space to a planet scientists hope will sustain human life. The mission seems simple enough but there are more unknowns than her team can possibly prepare for. 
The fate of the world is in their hands…will they be enough to save it?
Jacqueline Druga Feature
Jacqueline Druga is a native of Pittsburgh, PA. She is a prolific writer having penned over a hundred titles. Her works include genres of all types but she favours post-apocalypse and apocalypse writing.
What book from your childhood still has a place in your heart today?
It's funny, maybe not really, but growing up, reading wasn't really encouraged. It wasn't discouraged, but we didn't have books in our house. It was weird that I ended up a writer. So I would have to go with a book from my early teen years, Alas, Babylon. I absolutely loved that book and have at least six different copies all with different covers.
Which fictional character stayed with you long after you finished the book?
Vasily Fet from The Strain. He still does. I consumed the book, the graphic novel and the television series. I love Fet!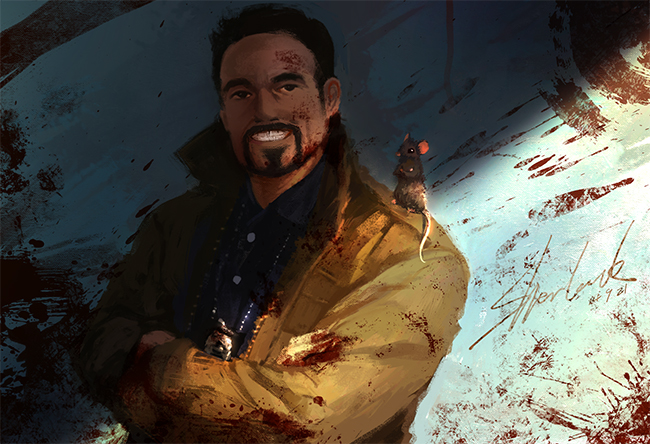 Can you tell us a little about your journey with your new release?
I really wanted to write something slightly outside my normal genre of Apocalypse fiction. I approached Vulpine with the idea for the book and told them the ending, and they said, "Go for it." The idea was there but I didn't realise how much I had to research to take on this project. Don't get me wrong, I love research, but space, wormholes, how spaceships work … a whole new ballgame.
Do you get an emotional connection to your characters?
Absolutely. I always do, every book there is at least one character I fall in love with. If I don't feel them, love them, hate them, I can't expect my readers to connect.
Can you please, share a photo with us that tells a story.
The photo I chose is a family picture from years ago of me, my kids and my mother in law. It was decades ago, my oldest is not 34. It's funny, even with all the years that have gone by, that photo truly captures the personalities of my children. Even to this day. Noah, the thinker. Ali the ham, Veronica, shy but always trying to make her mark, and Drew, always has to be the center of attention.
If your book came with a theme song what would it be?
Easy, I actually wrote the entire book playing one song over and over. I believe iTunes said I played it 249 times. It is 'Space Oddity' by David Bowie.
Is the genre you write your favourite to read?
No. I actually love nonfiction, mostly biographies and autobiographies.
If you could ask your readers anything, what would you want to know?
I am fortunate that I have a great report with my readers. I reach and ask them questions all the time. But one question I have never asked, because I have been afraid to is, 'which book of mine do you think sucked?'
What are you working on now?
Right now I am finishing up Rectify 3. The third novella in what I hoped to end up being one big book. I just finished Red Line for NanoWrimo – wrote that book in 12 days. Yeah, I was insane doing that.
Thank you so much to Jaqueline Druga for stopping by the blog today.
Amazon Link
In the name of full transparency, please be aware that this blog
contains affiliate links and any purchases made through such links will result in a small commission for us (at no extra cost for you).