💫 Welcome to Love Books Group Blog
Today we have an interview feature with author Nicola Avery. Within Silence is out now.
💫 Within the Silence by Nicola Avery
Back of the Book
Jon Stone is a revered psychiatrist, doting husband, loving father. But he has many secrets.
Maddy Stone, Jon's daughter, has her own secrets. But she can't tell anyone.
Zara, Maddy's stepsister and best friend, faces a race against time. Can she unearth the family's dark secrets before a tragic history repeats itself?
Two girls: one living and lost, the other scarred and silent, must join forces to prevent the unspeakable…
Where did the inspiration come from for your current book?C
My imagination is always creating plots and scenarios to everyday situations, especially at airports where I create short stories to entertain or worry my travelling partners. Within the Silence was sparked on one of my trips to Majorca. I was at the time writing Whispered Memories, and holidaying on the waters around the island. I remember looking up at a magnificent property set up high on the coastland above the sea, with rough steps and a rocky pathway leading down to a tiny beach.  As my imagination kicked in, I wondered who lived there, what secrets they hid and what revelations would shatter their lives completely. I created the opening and first chapter in my head then and there, allowing my mind to create the darkest scenario I could imagine, and then go deeper.  The major newspapers at the time were feeding me uncomfortable and sensational reports which fed into the theme, although difficult at times to imagine and write about.
Do you have a special ritual that you do when you finish writing a book?
Not necessarily a ritual – and needs to be done at home, alone, but it involves immersing myself in a huge bath of hot water and allowing my body to relax and unwind. Lots of tears at that point, whether its from relief or shear exhaustion I'm not sure! But have done this with both Within the Silence and Whispered Memories…
What was your favourite read of 2018?
I can't name one book as a favourite as I read so many, all different genres, all different authors with very different stories and not necessarily something that's been written this year!
However, I've just finished a re-read of Jodi Picoult's Leaving Time – wonderful twist…and elephants, I love elephants!
 Also Dan Brown's Origin and Peter James's Absolute Proof – both one after the other!
And The Wife Between Us by Greer Hendricks and Sarah Pekkanen – my first assumption very wrong – clever.
Could you, please share with us a photograph that tells a story?
This is a postcard I found in Crete – one of my favourite places in the world. I once wanted to buy an old dilapidated taverna in a little village on the coast, empty of trade and teaming with cats… Had I done so, I could have been her!
If you could pick three books that have influenced your life, what would they be and why?
Not sure whether I'd call these books influential in my life but they were an important part of my growing up.
My father would read to me from an old battered book containing illustrated Hans Christian Anderson Fairy Tales.  This fuelled my vivid imagination with its beautiful drawings, breath taking stories filled with drama, larger than life characters with flaws and morals, where actions had consequences, love and pain were real and usually came with some measure of disappointment and sadness like true life today.  Like the Little Mermaid, (not the Disney version) with all the loss and sadness from her selfless sacrifice for love and The Red Shoes, I can still remember feeling her terrified exhaustion.  The tale of The Snow Queen that frightened me then and still makes me shiver now and The Little Match Girl which will always haunt me.  Those wonderful stories where children's stories had morals and acts consequences, love and life was thwarted and painful at times, but even the sadness was so beautifully portrayed.  Bring those books back…
Moby Dick – Man, the sea and nature at its deadliest.  This book and the 'jaws' movie, made my early life in Australia, in the water and swimming, 'interesting'… I have a great respect of the sea, and every thing on it… and below it!  Having spent the last ten years mainly on the water in Majorca, I also acknowledge the ever-changing relationship between man and nature.  The sea gives and the sea takes, we must never underestimate its powers.  Was Moby Dick influential?  I don't eat much fish and tuna has to be dolphin friendly.  I also abhor whaling…
As a child, and growing up and even today this third book can still make me cry – it was a copy of The Polar Piggy by B.G. Williamson, dated 1932 so I assume it was my fathers as a boy.  Here, you have the tale of a boy finding a lost polar piggy that had been cruelly and magically brought and abandoned in the countryside by a wicked fairy.  The boy befriends the sad frightened piggy, loves him and tries to make him happy.  Then one day the wicked fairy returns and uses his magic to steal the piggy back to his snowy land. It's a tale of kindness, selflessness, love and sacrifice.  The little boy, although desperate to keep his polar piggy, knew the animal needed to go for his own happiness and watches the fairy turn the green to snow and take the piggy back to his own land. The illustrations, although dated, are heart wrenching.  As a lover of animals, the piggy's distress at the beginning is heart wrenching but his happiness in the end is all that matters, despite the fact he 'never even waved a paw' to say goodbye to the one person that loved him above all others. Lots of tears reading the verses. There are good sentiments for parenthood and animal ownership – we can love them forever but sometimes have to have the strength and understanding to let them leave us, for whatever the reason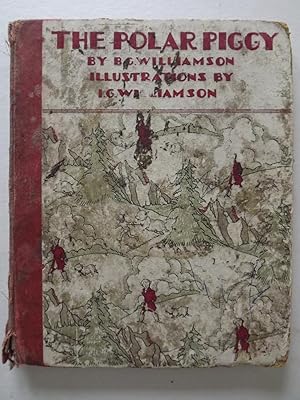 If your book had its own theme song, what would it be?
I think a haunting cello or violin piece from Dario Marianelli would be ideal, 'A City of Symphony' from the soloist with its sound of the sea at the beginning, or 'The Call' from the opening of 'Everest'.  No words necessary, just the beautiful strength of the music. Walking into a bookshop and seeing my first one on the shelf. I was in Dublin recently and saw the series on the shelves there. Still gives a major buzz and never even thought it would get that far when I started. I only thought I'd try one book and it's become such a big part of my life.
If your book was made into a movie who would you like to play the main characters?
A movie! Now that would be a dream! I'm far too old to take the part of Maddy, but that's the one I'd want. A challenge for anyone as so much of her story is reflective and divulged through another's eyes. I can't explain too much or I'll spoil it!
I think my choice for an actress to play Maddy would be Lilly James.
Do you have any questions for your readers?
I don't think I have the right to ask questions of readers, I am just appreciative of the fact they are taking their time to read my books. Perhaps I might ask, with true admiration, "how do you find the time to absorb all the amazing books out there?"
Lastly, if you could say something to your reader before they start your book what would it be?
I don't judge in my books, I'm simply telling a story, I leave that to you.
💫 Buy Link
Thank you so very much, Nicola, for stopping by today and taking part in my feature.
In the name of full transparency, please be aware that this blog
contains affiliate links and any purchases made through such links will result in a small commission for us (at no extra cost for you).