The highlight of our calendar year. The Kings Theatre, Edinburgh pantomime. If you haven't been to one lately, give it a go this holiday season. Trust me when I say you will leave with a spring in your step and your belly sore from laughing. The modern-day versions have something for all ages.  Moira Cormack reviews tonight's performance of Beauty and the Beast. 
-Overview–
King's Panto: Beauty and the Beast
Allan and Grant return in a beast of a Pantomime!
Pantomime is loud for a small pair of ears, spectacular sights can sometimes cause tears! If bringing a little one, please be aware, one or two scenes are intended to scare. The odd naughty joke for grown-up laughter ensures that we all finish Happily Ever After.
-Review-
★★★★★

The only institution worth belonging to is the annual panto at the King's Theatre in Edinburgh. It is pure, unadulterated, delicious nonsense with glitz and glamour. It is the stuff that weaves happiness into the festive season.
The natural rapport between Alan Stewart and Grant Stott is totally encompassing. They have a knack of making each and every member of the audience feel included. As my 12 year old said, 'It's real.' Their ad-libbing and irreverent humour keeps it fresh.
In between their antics, the tale was told with excellent performances from Belle, the Beast, Dougal the inventor and the Enchantress. The story unfolds with sparkly lights, fireworks, smoke, and mirrors.
The costumes are bright and colourful and I especially liked the 1950's musical style feather, and over the top headdresses. I'm not sure I've ever seen anyone wear as many dresses in such a short space of time as Alan Stewart did as Mrs. May Potty!
It comes highly recommended.
By Moira Cormack for Love Books Group
-Book Today-
http://www.CapitalTheatres.com
Ticketing Enquiries: +44 (0)131 529 6000
Groups Enquiries: +44 (0)131 529 6005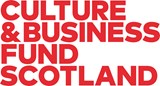 You can also connect with us on social media:-
Twitter
Instagram
Facebook
Thank you to the team at Capital Theatre for the complimentary tickets in exchange for a free and honest review.