Romance
Contemporary Fiction

 Women's Fiction 

 New Adult 
♥ Blurb ♥
When quiet Cally, an amateur ballet dancer, is suddenly diagnosed with cancer she runs away from her boyfriend Liam, her job in a call centre and her safe life in Wildham – in order to experience 'real' life in London. Taking a job as a stripper and flat-sitting in the top of an office tower she meets her obnoxious neighbour Bay; a tattooed, drug-taking, suicidal artist, haunted by the death of those close to him. Despite their differences, the two strike up a friendship – Bay pushes Cally to try new things while Cally provides Bay with a muse – and they fall in love. But their secrets threaten to tear them apart and time is running out…
♥ Author Info ♥
Having worked as a collage artist, sculptor, prop maker and garden designer, Grace has always been creative, but she is a romantic introvert at heart and writing was, and is, her first love.
Safe With Me, the first women's fiction novel in The Wildham Series, is published by Accent Press, who also released her debut contemporary romance novel, Kindred Hearts, in 2015.
A lover of rock music, art nouveau design, blue cheese and grumpy ginger tomcats, Grace is also an avid reader of fiction – preferring coffee and a sinister undercurrent, over tea and chick lit. When not making prop costumes or hanging out with her favourite nephews, she continues to write stories from her Hertfordshire home.
♥ Interview ♥
Where did the inspiration come from for your current book?
Calluna Drey (Cally) was a minor, but mysterious, character in my previous book, Safe With Me (she walked out of her life one day leaving her boyfriend behind without explanation) so I was keen to write her story. That, and I wanted to write a bad boy – writing half of Before We Fall from grumpy Bay Madderson's point of view was so much fun!
Do you have a special ritual that you do when you finish writing a book?
Not a ritual as such but I certainly celebrate on the completion of a book (usually with a G&T) and then indulge in reading other people's books for a while.
What has been your favourite read of 2018, so far?
Eleanor Oliphant is Completely Fine by Gail Honeyman
Could you, please share with us a photograph that tells a story?
At the time of answering these questions I am in my favourite writing place, the Holy Island of Lindisfarne, a source of much peace and inspiration. There is currently a willow sculpture trail on the island and this is the Arctic Tern, photographed at dusk.
If you could pick three books that have influenced your life, what would they be and why?
The Little Engine That Could by Watty Piper.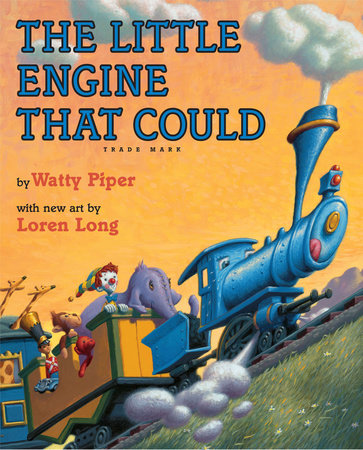 When I was little my Dad brought this back from a trip to the US and read it to me at bedtime. It became one of my favourites, and while the message was simple – just try – the rhythm of that train engine always stuck with me. Lately I read it to my 5-year-old nephew who also loves it.
The Time Traveler's Wife by Audrey Niffenegger.
In my teens, I mostly read a combination of school prescribed literature (Shakespeare, Thomas Hardy and Harper Lee for example) and horror novels (Clive Barker, Stephen King and James Herbert). But in my twenties, I stumbled across The Time Traveler's Wife and was so consumed and inspired by the bittersweet love affair that I wanted to write my own.
The Artist's Way by Julia Cameron.
It wasn't until my thirties that I was finally brave enough to try writing my own romance novel and it was this book that gave me the push I needed.
If your book had its own theme song, what would it be?
'All Mine' by Portishead – sultry and seductive.
If your book was made into a movie who would you like to play the main characters?
A tattooed Theo James would play Bay, and a brunette Emily Blunt would play Cally.
Do you have any questions for your readers?
Yes: who are your favourite characters from the Wildham series so far and would you like to see them again in future books?
Lastly, if you could say something to your reader before they start your book what would it be?
Please don't read this if you are offended by bad language and/or explicit sex scenes.
♥ Buy Link ♥
♥
Thank you to Accent Press and Grace Lowrie for the opportunity to be on the tour. 
♥
If you enjoyed the blog please leave a like and a comment. We would love it if you could share it on Twitter & Facebook.  It really helps us to grow.  Thanks so very much.
You can also connect with us on social media:-
Twitter
Instagram
Facebook 
Disclaimer:
In the name of full transparency, please be aware that this blog
contains affiliate links and any purchases made through such links will result in a
small commission for us (at no extra cost for you).