Military
Historical
Romance
|Synopsis|
Edmund Beaufort, Duke of Somerset, finds himself exiled in France when Warwick the Kingmaker puts Edward IV on the throne of England.
Desperate to return the throne to the rightful King Henry VI, Beaufort finds himself caught between Henry's bitter wife Marguerite of Anjou and the French 'Spider' King Louis until Edward and Warwick fall out in spectacular style and, at Louis' urging, Warwick becomes their unlikely ally.
Set on the rich stage of the Wars of the Roses, this is a tale of intrigue, love and war that can only end in tragedy.
| Author Interview |
Philippa was born in Chichester and developed a passion for history whilst growing up in Cyprus and then North Yorkshire. She began writing when she was at junior school, winning the school prize for English, and wrote and illustrated her own stories which she read to her long-suffering friends. She started her first novel, Blood of the Red Rose, when her elder daughter was a baby and finally completed it twenty-eight years later. Philippa has two daughters, four grandchildren and a grand-cat and now lives in Cyprus with Paul, her husband of twenty-five years, three dogs and four cats.
Facebook: http://facebook.com/bloodoftheredrose
Where did the inspiration come from for your current book?
The inspiration came from my first visit to Middleham castle where Richard III spent most of his life as a squire and then as a husband before he became King. Richard has always been much loved by the North of England and was revered as a good man and I got goose-bumps when I sat in the centre of what used to be the great hall and could imagine him there, Lord of the North, with all his retainers.  I have always been a Yorkist and a staunch Ricardian so the novel I ended up writing compared to the novel I planned to write came as a surprise to me!!
Do you have a special ritual that you do when you finish writing a book?
I usually cry as I feel like I am saying goodbye to my best friends.  My characters have become the focus of my waking and sleeping hours and they feel completely real to me so it is always difficult to let them go.  Then I read the book from beginning to end before I pass it to my elder daughter to read and critique.  Only then do I break out the champagne and give my poor long suffering husband some much needed attention
 What has been your favourite read of 2018, so far?
The Burning Chambers by Kate Mosse.  It is such a thought-provoking novel with wonderful, believable characters and an intriguing mix of evil, suspense, drama and love interwoven with the complex history of the Catholics versus the Huguenots .  I was absorbed in it from the very first word to the very last.
 Could you, please share with us a photograph that tells a story?
Me finishing the London Marathon in 2012 and having a few choice words for my beloved husband who was shouting 'come on slowcoach' about 200 hundred yards from the finish line!  I completed the marathon in just over five hours, despite having to walk the last five miles due to a back injury and raised £2000 in sponsorship for Children with Cancer. It was a fantastic experience but never again!
If you could pick three books that have influenced your life, what would they be and why?
The Diary of Anne Frank – The book opened my eyes to a world I had not known existed before.  I read it when I was quite young, and it was the first time I realised that not everyone had a comfortable, secure childhood like mine and that some young people faced terrible dangers.  It made me more mindful of other people's lives and, I hope, a more compassionate person.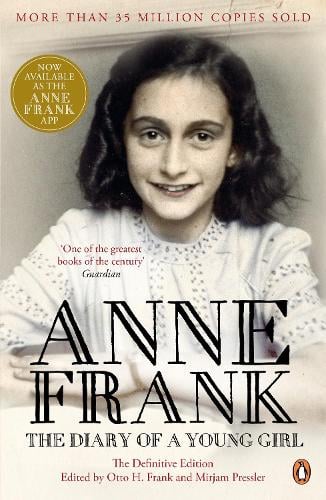 The Canterbury Tales – Geoffrey Chaucer – I read this at school and then have read it again since. Canterbury Tales conjures up such colourful characters and give the reader a wonderful insight to life in the 14th century that I always think of his writing when analysing my own characters.  I would never compare myself to Chaucer but would like to think he helped me understand the importance of a believable character.
The Sunne in Splendour – Sharon K Penman – Reading this novel made me realise that this was the level of historical story telling that I aspired to.  Sharon Penman is my all-time heroine and favourite novelist, run a close second by Elizabeth Chadwick, and if I could be half as good as either of them then I would be very proud indeed.
If your book had its own theme song, what would it be?
Funnily enough, I often think of songs when I am writing or sometimes I hear a song and think of how it would fit a character in a book.  For this novel, it would definitely have to be Enrique Iglesias 'Hero'.  Whenever I hear it I always think of Beau not just because of his love for Katherine but also for his cause; his need to be the hero for everyone is poignant to say the least and is what drives his existence.
If your book was made into a movie who would you like to play the main characters?
I am afraid that I won't be choosing contemporary actors for this question as I just love old films and have done all my life.  When I was a child my mum introduced me to the old historical films such as Ivanhoe, Gone With The Wind, The Lion in Winter and Young Bess and I loved them.  The characters were always so courageous and so impossibly beautiful!
For Edmund Beaufort I would have to say Robert Taylor as he looked in the film Ivanhoe that came out in 1952; he was so handsome and so dashing but with a soft heart!
For Katherine Neville I would have to go for Jean Simmons as she was in Young Bess in 1953, she was not classically beautiful but had just the right kind of engaging loveliness mixed with spirit.
Do you have any questions for your readers?
I think every writer would like to ask their readers loads of questions but the things that keep me awake at night when I am writing a book are:
Could you relate to the main characters?
Did the setting interest you and did the descriptions seem vivid and real to you?
Did the dialogue keep your interest and sound natural to you?
Was the ending satisfying? Believable?
If you don't get those things right, then it will not be a great experience for the reader and no matter how much I might like the book as a writer if the readers don't like it then it is pointless
 Lastly, if you could say something to your reader before they start your book what would it be?
I would say that this is a novel about human relationships, a story of love, hate and the complexities of loyalty and disloyalty written with history as the backdrop but the overall purpose of the book is to immerse and entertain the reader and I hope that they find as much pleasure in reading it as I found in writing it!
|Buy Link|
| Publishers |
If you enjoyed the blog please leave a like and a comment. We would love it if you could share it on Twitter & Facebook.  It really helps us to grow.  Thanks so very much.
You can also connect with us on social media:-
Twitter
Instagram
Facebook 
Disclaimer:
In the name of full transparency, please be aware that this blog
contains affiliate links and any purchases made through such links will result in a
small commission for us (at no extra cost for you).