Today, Tracy Buchanan stops by Love Books Group for a catch up and to tell us all about The Lost Sister.
Drama & Plays
Action & Adventure
Romance
|Synopsis|
From the #1 bestselling author of My Sister's Secret and No Turning Back
For the first time in your life, she is going to tell you the truth…
Then: A trip to the beach tore Becky's world apart. It was the day her mother Selma met the mysterious man she went on to fall in love with, and leave her husband and child for.
Now: It's been a decade since they last spoke, but Selma has just weeks to live. And she has something important to tell Becky – a secret she been hiding for many years. She had another daughter.
With the loss of her mother, Becky aches to find her sister. She knows she cannot move forward in her life without answers, but who can she really trust?
An emotionally powerful novel full of twists and family secrets. Perfect for fans of Josephine Cox and Susan Lewis.
'Refreshing and intriguing … I loved it!' Tracy Rees, Richard and Judy bestselling author of The Hourglass

'Tracy Buchanan writes moving, gripping, heartbreakingly real family drama.' Susan Lewis

'Twisty, emotional and far too hard to put down.' Katie Marsh
| Author Interview |
Tracy lives in Buckinghamshire, UK with her husband, her little girl and their (very naughty) puppy, Bronte.
She travelled extensively while working as a travel magazine editor, and have always been drawn to the sea after spending her childhood holidays on the south coast visiting family – a fascination that inspires her writing.
She now dedicates her time to writing and procrastinating on Facebook.
What book from your childhood still has a place in your heart today?
Tiger Eyes by Judy Blume. The dry vast setting of New Mexico and the primal personality of the boy the main character meets still resonates. When I look back at the books that connected with me, I realise it really is books with vivid settings that really appeal… and now run through my writing too!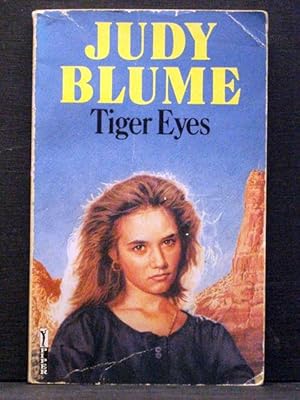 Which fictional character stayed with you long after you finished the book?
Offred in The Handmaid's Tale comes to mind. I've read this brilliant novel with Margaret Atwood about three times now, the first time when I was a teenager. Her strength and her struggle have stayed with me a long time.
Can you tell us a little about your journey with your new release?
Writing The Lost Sister was such a special and cathartic experience. My last two books, Her Last Breath and No Turning Back, had taken me in more of a psychological fiction direction. With The Lost Sister, I felt like I'd returned to the 'heartlands' of my writing: emotional family drama with a dash of mystery. I adored writing it and am so excited to see it out in the world.
Do you get an emotional connection to your character's?
Hell yeah! Take Selma in The Lost Sister for example. I know some readers will think she's selfish and manipulative and of course, she is. But there's a vulnerability there and every single time I've had to read a draft of the novel (and that's LOTS of times for us authors) I've cried and laughed with her. She really resonates with me, and there's always at least one characters in my novels which is so important to me.
What was your favourite read of 2017?
I have a soft spot for dystopian fiction and really enjoyed The Feed by Nick Clark Windo. It deals with a future society I can really see materialising with our obsession with being 'connected' all the time… I'm the worst culprit for it!
If your book came with a theme song what would it be?
Great question! I always do a playlist for my novels, you can see the one for The Lost Sister at https://www.tracy-buchanan.com/exclusive-content.html But a song that specifically works for The Lost Sister is Over and Over my Morcheba. I think it reflects Selma's dreamy selfish sun-sodden days spent in a cave and her yearning for something new.
Is the genre you write your favourite to read?
Yes, I'm always drawn towards 'beach club' reads, so the likes of Lucy Clarke and Charity Norman.
If you could ask your readers anything, what would you want to know?
Have any of my novels made you do something you wouldn't have done before (eg. I had a couple of readers get in touch after reading My Sister's Secret to let me know they decided to go visit an underwater forest!).
What are you working on now?
I'm working through revisions for my next novel which is set on icy beaches! There's a road trip, a lost girl with no memories and lots of Christmassy stuff… but obviously with a dark dramatic vibe, like all my stuff! It'll be hitting digital shelves in January then as a paperback later in 2019. So watch out for it!
https://twitter.com/TracyBuchanan
https://www.tracy-buchanan.com
|Buy Link|
|Publisher|
Avon Publishing
Website: http://www.avonbooks.co.uk/
Twitter: https://twitter.com/AvonBooksUK
If you enjoyed the blog please leave a like and a comment. We would love it if you could share it on Twitter & Facebook.  It really helps us to grow.  Thanks so very much.
You can also connect with us on social media:-
Twitter
Instagram
Facebook 
Disclaimer:
In the name of full transparency, please be aware that this blog
contains affiliate links and any purchases made through such links will result in a
small commission for us (at no extra cost for you).