Psychological
Thriller Fiction
Women Sleuths
Fiction
Print Length: 333 pages
Page Numbers Source ISBN: 1503902560
Publisher: Lake Union Publishing (24 July 2018)
| Synopsis |
From the bestselling authors of The Good Widow comes a chilling novel of psychological suspense that will make you think twice about what your best friend may be hiding…
For estranged friends Ashley, Natalie, and Lauren, it's time to heal the old wounds between them. Where better to repair those severed ties than on a girls' getaway to the beautiful paradise of Tulum, Mexico? But even after they're reunited, no one is being completely honest about the past or the secrets they're hiding. When Ashley disappears on their girls' night out, Natalie and Lauren have to try to piece together their hazy memories to figure out what could have happened to her, while also reconciling their feelings of guilt over their last moments together.
Was Ashley with the man she'd met only days before? Did she pack up and leave? Was she kidnapped? Or worse—could Natalie or Lauren have snapped under the weight of her own lies?
As the clock ticks, hour by hour, Natalie and Lauren's search rushes headlong into growing suspicion and dread. Maybe their secrets run deeper and more dangerous than one of them is willing—or too afraid—to admit.
| Interview |
What book from your childhood still has a place in your heart today?
Lisa still recalls how much she loved reading THE SECRET GARDEN.
Are you My Mother? was the first book Liz remembers reading out loud.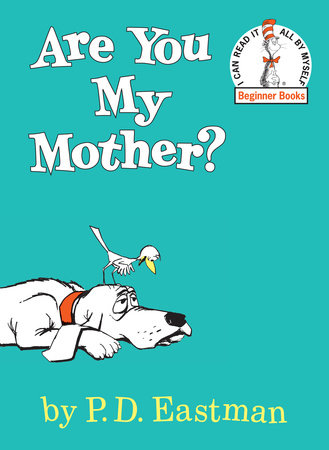 Which fictional character stayed with you long after you finished the book?
After reading Gone Girl, we both thought about Amy Elliott Dunne for a long time. She was so complicated and compelling.
Can you tell us a little about your journey with your new release?
Before Girls' Night Out, we had written four published books together. We had also been writing as a team for over eight years. With GNO, we wanted to write a suspense novel that involved long-term friendships and explored their complexities. What we didn't expect was for life to imitate art and to find our own friendship and business partnership starting to unravel. We wondered, could we continue to write together? This impasse came to a head during the developmental edits for the book (and we write about this in our acknowledgements). But ultimately, we discovered the foundation of our friendship was strong and we worked through our issues and also turned in a book we were ultimately very proud of—and hope our readers enjoy.
Do you get an emotional connection to your character's?
Yes! As we write, we get to know our characters and at a certain point, they start dictating the words that end up on the pages. We can visualize them, imagine what it would be like to have coffee with them and even get emotional during certain scenes we write about them.
Can you please, share a photo with us that tells a story.
We recently travelled to the Amalfi Coast and had just under an hour to spend in the beautiful city of Positano. Which, if you've ever been there, understand that is not enough time! Lisa found this amazing little boutique and called Liz over, and they proceeded to power shop for fifteen minutes and almost missed their ride back to their cruise ship! And of course, we had to take a quick picture before leaving. (which made us even later!)
What was your favourite read of 2017?
Lisa loved Watch Me Disappear by Janelle Brown
Liz devoured Are You Sleeping by Kathleen Barber
If your book came with a theme song what would it be?
Margaritaville by Jimmy Buffet
Is the genre you write your favourite to read?
We like everything! But we do tend to gravitate toward suspense.
If you could ask your readers anything, what would you want to know?
Do you need to like the female protagonists in the books you read?
What are you working on now?
We just finished a suspense novel we are really excited about. We wish we could tell you more about it. Let's just say it's a new twist on suspense that we haven't read yet.
| Buy Link |
If you enjoyed the blog please leave a like and a comment. We would love it if you could share it on Twitter & Facebook.  It really helps us to grow.  Thanks so very much.
You can also connect with us on social media:-
Twitter
Instagram
Facebook 
Disclaimer:
In the name of full transparency, please be aware that this blog
contains affiliate links and any purchases made through such links will result in
a small commission for us (at no extra cost for you).