---

Women's Fiction
Romance
Saga
| Synopsis |
Unexpected love . . .
While doing geological field work in the Rocky Mountains of Colorado, Hannah Connors, a beautiful geology professor, sees Cameron Dalton fall down the side of a mountain and rescues him—saving his life!
Cameron, a former pro football player and entrepreneur, has recently given the responsibilities of managing his company, Dalton Sports, to his younger brother, Warren, and is living in a luxurious, secluded cabin in western Colorado. The ex-football star needs someone to take care of him while he is recuperating from a broken arm and a concussion. Hannah steps in to help—not realizing major complications will result, including posing as his fake fiancée!
Despite all this, will Cameron and Hannah fall in love? Will Hannah win his heart or will Cameron's ex-fiancée, famous actress Kate Woodward, win him back?
| Interview |
Where did the inspiration come from for your current book?
Carol's first husband was a geologist and science teacher. She wrote about the experiences she had with her husband.
Do you have a special ritual that you do when you finish writing a book?
Actually, no.
What has been your favourite read of 2018, so far?
I love to read Regency romance novels.  Someone to Care by Mary Balogh is my favourite read this year.
Could you, please share with us a photograph that tells a story? 
If you could pick three books that have influenced your life, what would they be and why?
Atlas Shrugged by Ayn Rand: A deeply-moving book about the human spirit and the role of government.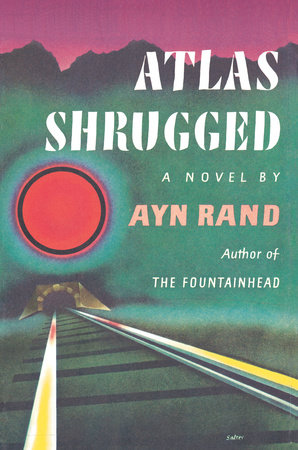 The Dwelling Place by Catherine Cookson- one of my favourite authors. The story begins with a terrible act against a young girl by a young man and years later comes full circle with her forgiving him. One of the best endings of any book I have read.
Flowers from the Storm by Laura Kinsale: I agree with Susan Elizabeth Phillips-"Probably the best historical romance ever published." A remarkable love story of a shy girl rescuing a Duke.  Her determination to help the Duke recover from his ailment was inspiring.
If your book had its own theme song, what would it be?
If your book was made into a movie who would you like to play the main characters?
Orlando Bloom is Cameron Dalton and Jennifer Lawrence is Hannah Connors.
Do you have any questions for your readers?
What kind of love stories do you like?  Sweet contemporary, erotic, paranormal?
 Lastly, if you could say something to your reader before they start your book what would it be?
Dear Reader,
My twin sister, Carol Stokes, and I wanted to write books that would make you smile and laugh. I hope we have succeeded. Thank you for reading our books.
| Authors |
Carmen Crowley
     I was lucky to have grown up in Fort Collins, Colorado with my twin sister, Carol. I am also lucky now to live in Monument, Colorado amongst the pine trees and have an incredible view of Pike's Peak.
After attending Colorado State University where I met my husband, Bill, I taught Home Economics and English in middle school in Denver until I joined my husband in operating a greenhouse business for thirty years in Littleton, Colorado. We grew carnations and later potted plants and bedding plants. Today, we manage rental properties located in Colorado Springs and live near our son, his wife and their three children. Fortunately, our daughter lives in Castle Rock with her husband and their four children.
My twin sister, Carol Stokes, and I became a writing team after attending a national RWA conference in 2012. Carol and I had started writing a book and needed lots—I do mean lots—of help in how to write a good sweet contemporary romance. After several more conferences and five years later, our first book was completed. We wanted to self-publish and decided to finish the next two books in the series. Unfortunately, Carol passed away in 2016 before the books were published. I told Carol I would publish them. I have self-published four books on Amazon in our first series: Affairs of the Heart.
I now enjoy spending time with my grandchildren and travelling with my husband. I have files of Carol's personal writings and will continue to add to them and finish writing her books.
https://www.carmencrowley.com/
If you enjoyed the blog please leave a like and a comment. We would love it if you could share it on Twitter & Facebook.  It really helps us to grow.  Thanks so very much.