Young Adult
Humourous
Romance
Fiction
12+
| Synopsis |
Hope dreams of working backstage in a theatre, and she's determined to make it without the help of her famous costume-designer mum. So when she lands an internship on a major production, she tells no one. But with a stroppy Hollywood star and his hot young understudy upstaging Hope's focus, she's soon struggling to keep her cool…and her secret.
| Guest Post by Maggie Harcourt |
Love Books Group will bring you their review in AUGUST, 2018.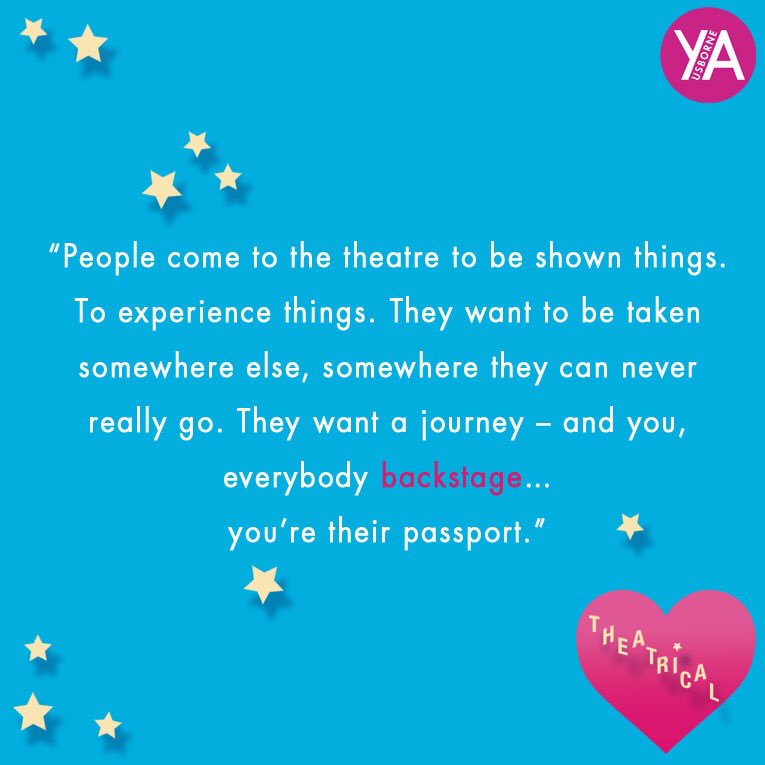 | Order Link |
Also available directly from Usborne Books Click here to order.
|Publisher Info|
Usbourne Books 
Website: https://usborne.com
Facebook: https://www.facebook.com/Usbornepublishing
Instagram: https://www.instagram.com/usborne_books/ 
Pinterest: https://www.pinterest.co.uk/usbornepins/
If you enjoyed the blog please leave a like and a comment. We would love it if you could share it on Twitter & Facebook.  It really helps us to grow.  Thanks so very much.
You can also connect with us on social media:-
Twitter
Instagram
Facebook 
Disclaimer:
In the name of full transparency, please be aware that this blog
contains affiliate links and any purchases made through such links will result in
a small commission for us (at no extra cost for you).