Dead North by Joel Hames is today's Book Feature. This legal thriller is sure to take you on a roller coaster adventure. Out now on Kindle and in paperback. We have an interview with Joel for you to enjoy today.
|Synopsis|
Two dead cops and a suspect who won't talk. "intelligent, intricately woven" – S.E. Lynes "It's going to leave me with a thriller hangover for some time." – John Marrs "a white-knuckle, breathlessly-paced read that also has heart." – Louise Beech "A pacy thriller, rich in voice and with a gratifying degree of complexity." – John Bowen Once the brightest star in the legal firmament, Sam Williams has hit rock bottom, with barely a client to his name and a short-term cash problem that's looking longer by the minute. So when he's summoned to Manchester to help a friend crack a case involving the murder of two unarmed police officers and a suspect who won't say a word, he jumps at the chance to resurrect his career. In Manchester, he'll struggle against resentful locals, an enigmatic defence lawyer who thinks he's stepping on her toes, beatings, corrupt cops and people who'll do anything to protect their secrets. On its streets, he'll see people die. But it's in the hills and valleys further north that Sam will face the biggest challenge of all: learning who he really is and facing down the ghosts of his past.
|Interview|
After a career that spanned market stalls across the south of England and high finance in the City and Wall Street, Joel Hames abandoned all that in 2009 to move to rural East Lancashire and follow his dream. That dream went up in smoke when it turned out someone had already written the script for The Matrix and no one was interested in what looked like a shallow copy, so he became a novelist instead. His books include Bankers Town, The Art of Staying Dead, Brexecution and Victims, and his latest novel, Dead North, is published on 22nd March. He lives in a hamlet in the Forest of Bowland with his wife and two daughters.
What book truly inspired your life and why?
As a child, I remember being swept away by King Solomon's Mines, which is probably the book that completed my obsession with reading. As an A level student I developed an obsession with Joyce's Dubliners and Ulysses, and it was thanks to this obsession that I went on to do a degree in the subject. But for one that's really changed my life, I'd probably choose Kate Atkinson's Case Histories. I read this around 2009, just after I'd written the first draft of what would become my first novel, and I was torn between turning it into a semi-readable piece of high-concept literary fiction, and a straighter fictionalised memoir/crime novel. Case Histories was the book that made me realise you could write both – that crime fiction, and genre fiction of any type, could be as good, as beautifully crafted, as intelligent and thought-provoking, as any thousand-page Booker winner. Case Histories was both intimidating and inspiring, but in the end, inspiring won out: I had a standard to aim for, and proof that it could be done. So it's thanks to this book that I became, definitively, a writer of crime fiction.
How did you pick who you dedicated your book too?
It was my parents' turn – I'd already done my wife and my kids in previous books! And they've waited so patiently….
Did you do a lot of research for your book?
For this one, yes, a surprising amount. I knew most of the locations well enough – much of the book is set around the area I live in, the Forest of Bowland in East Lancashire – but I made sure to revisit any that played a major role. More significant was the thorny question of how my protagonist, a lawyer with no specific formal role in the case he's supposedly working on, could worm his way into interviews with the suspect. I spent a lot of time talking to serving police officers and reviewing the Police and Criminal Evidence Act and its associated codes of conduct, to make sure I didn't include anything that a savvy reader would be able to point at and say "that couldn't happen!"
What was your favourite read of 2017?
Mother by S E Lynes. A remarkable evocation of time and place, a masterful use of an unreliable narrator, a beautiful piece of writing, visceral and elegant at the same time, and a simply brilliant crime novel.
If you had to take three books on a desert island what would they be?
Just three? That's plain mean!
Kazuo Ishiguro's Never Let Me Go would be my first pick. It's a book I've read half a dozen times, and even though it supposedly centres around a "twist", its impact doesn't diminish on subsequent readings. I love the way Ishiguro guides the reader so carefully to the central revelation, at the same time it's dawning on the protagonists themselves. I love the way something that's at first just a vague sensation of unease becomes so specific it's almost physical. And the ending is the most powerful, emotional piece of writing I've ever read.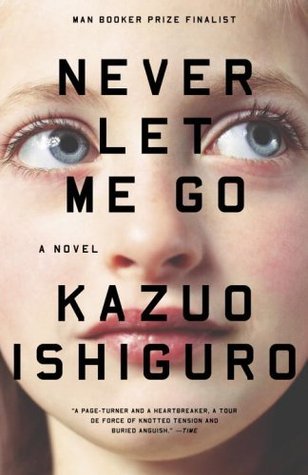 Jane Eyre probably comes next. Twenty years ago I backpacked around South America for six months, and whilst ninety-nine per cent of it was brilliant, the other one per cent was just plain terrifying. I'd swapped my copy of Confederacy of Dunces (itself picked up in a hostel in Rio) for a battered old Jane Eyre at a dive in Quito, and when things were at their worst, in Colombia (which was also where things were at their best, but that's a whole different story), it was Jane Eyre that kept me sane, that provided something for me to retreat into, that allowed me to forget about everything going on outside for a few hours. Hopefully, when I'm stuck on that desert island and starting to give up hope of being rescued, it could provide the same service again.
Finally, my old, well-thumbed copy of The Riverside Shakespeare, which saw me through Oxford a quarter of a century ago, bursting with the most stirring moments of drama and the most inspiring pieces of poetry, full of wit and sadness and wonder and empathy and everything I associate with the most remarkable writer in history.
Can you tell us a little about your publishing journey?
It's a long and boring story, so I'll cut to the chase: I self-published my first few books – the novels Bankers Town and The Art of Staying Dead and the novellas Brexecution, Victims and Caged. I had an agent for Dead North, and he and his colleagues gave me immensely valuable feedback over a period of around a year. The book attracted interest from one publisher I loved, but going with them would have meant delaying it for too long. There was also interest from another couple of publishers who would probably have delivered everything I'd hoped, but by that time I felt I'd waited too long without a full length novel out. So I decided to cut out the middle man and go independent again.
Can you share with us a photo that tells a story?
Yes – this photo of me and my wife (then girlfriend) was taken in Argentina in 1998. She'd joined me for the last couple of months of my trip around South America, and we were all set for a week-long hike across the Andes in the Argentine/Chilean Lake District when dangerously strong winds put paid to our plans. We hitched a lift with a stranger, who turned out to live in a shack in the woods nearby and had several horses and time on his hands. He offered to take us on a far more adventurous trek on horseback instead. We had an incredible time with him and his horses and his dog, riding eight hours a day, cooking up a steak on the evening fire, taking dips in mountain tarns, seeing glaciers and lakes and forests that didn't seem to have witnessed a human presence for years. We revisited him on our way back up the country and stayed for a few days – and he forms the basis for the character Alejandro in my latest novel, Dead North.
The photograph shows the two of us riding away from Isla Corazon, a heart-shaped island in a lake not far from where we started out on our quest.
What would you like your readers to know before starting your book?
Nothing. Come to it with an open mind. Enjoy the characters and the plot. I hope you love it.
Do you have any questions that you would like to ask your readers?
Can you think of any situations you've been in when, despite the fact that the things you knew were burning a hole in your head, when you knew that speaking out was probably the right thing to do, you chose not to? What were the consequences of your silence?
|Buy Link|
Thank you to Joel Hames and Anne Cater of Random Things Through My Door Tours, for the opportunity to be part of this fantastic tour.
If you enjoyed the blog please leave a like and a comment. We would love it if you could share it on Twitter & Facebook.  It really helps us to grow.  Thanks so very much.
You can also connect with us on social media:-
Twitter
Instagram
Facebook