Today I am delighted to welcome A.J. Waines to Love Books Group.  With an interesting look into writing a book series.  Thanks for stopping by today.
Five Insights Into Writing A Book Series 
By A.J. Waines 
A couple of years ago, with four psychological thrillers to my name, I decided to start a series. As a former psychotherapist, I decided to create a gutsy and intrepid female character (not based on me, sadly!), who is a clinical psychologist. 2016 saw Dr Samantha Willerby burst onto the scene in a London-based thriller, Inside the Whispers, which I was delighted to see go to Number One in the Amazon 'Medical Thrillers' in UK. In September this year, the next book in the series, Lost in the Lake, was released.
So, how is writing a series different from writing a stand-alone novel?
Here are my five insights:
As an author, keeping track of what has happened in earlier books is key to ensuring the continuity in a series. I can't have a character who can't swim in book one, but who then regularly takes a dip in the sea in book two, unless this is explained! Life-events need to be incorporated, too – such as a character losing someone close, being faced with a certain dilemma or moving house/jobs. It's not just major points, however, that need attention – tiny details, like whether a character bites their nails or prefers jam to marmalade, jazz to hip-hop etc have to be consistent. I now keep a file for each book where I make a note of comprehensive background information like this, including personality quirks, physical appearance, likes and dislikes and life-changes, for each recurring character.  
All my previous novels (four to date) are stand-alone psych thrillers and I also wanted my series books to be self-contained if they were read in the wrong order. Some authors' novels can only be read chronologically, as too much plot information is given away in the later ones that could ruin the earlier books. Such spoilers are an absolute no-no for me! I wanted to avoid giving away big twists if readers read my later ones first. Likewise I didn't want to confuse readers with sketchy erroneous details that didn't mean anything in the context of the book they were reading. The process is a fine line. It's tricky setting out little pointers which will fill in crucial information without spilling the beans, but in my view, less is more. I've kept my references to an absolute minimum to encourage readers to go back to earlier books, but without ever giving the game away!
The Dr Sam series is based around a fictitious London hospital near London Bridge and gave me the excuse to go back to the great city between books, to relive the experience (I left Putney to live in Hampshire, in 2003). It meant I could (ahem) sit in cafés and 'do research': soak up the atmosphere, sounds, smells, the buzz of crowded bars, the feel on the streets after dark, the quality of light on the Thames. I find research for my books fascinating. For

Inside the Whispers

,

I had to discover the exact layout of the Underground station at Liverpool Street. There is an aspect about it that is crucial to the story and I knew that too many readers would get upset if I got it wrong. For

Lost in the Lake

, I wandered around Clapham Junction (the area where my lead character lives) to pick up the vibes at different times of the day.
Once I've completed a book, I need to make sure the covers look part of a series. All my covers have a distinctive style (lower-case distressed lettering for the titles, for example) so that they are instantly recognisable as the 'AJ Waines' brand', so this isn't too complicated. On the back, I make sure quotes refer to my series books to encourage readers to seek out the others. Once I've finalised the cover ideas with my designer, I try to come up with straplines and key words I might use to draw readers' attention. First, I devise a hook for the cover itself, a short intriguing line that will entice the  reader in. For

Inside the Whispers

, I put together the phrase: 'Where the most dangerous place – is inside your own head…' The reason being, that most thrillers involve a killer on the loose or hidden jeopardy from a partner, past-lover, sibling or best friend – and I wanted to let readers know my novel was a bit different.

Inside the Whispers

challenges how we know things are real, who to trust and what to believe and I LOVE it when readers come back to me to say my books have freaked them out or messed with their heads!
Once the book is ready to release, I look for further hooks I can use in social media and try to link these in with a photoshoot. Let me explain.

Inside the Whispers

begins with the aftermath of a disaster on the London Tube. On Twitter and Facebook, I decided to present the cover alongside real flames (by setting fire to screwed up paper in a baking tray!) and using taglines such as: 'Who's playing with fire?' and 'A devious mystery lurks behind the choking smokescreen'. (I like the play on words in those phrases!)
Similarly, for Lost in the Lake, I took photos of ripples in a lake, changed the colouring to match the book and added taglines such as 'Because under water no one can find you' and 'She's sinking fast – and she's going to take you with her.' These phrases create atmosphere and jeopardy, so readers get a feel for what the book is about.
If you'd like to know more about Lost in the Lake, here's the story:
She came at first for answers…now she's back for you
Amateur viola player Rosie Chandler is the sole survivor of a crash which sends members of a string quartet plunging into a lake. Convinced the 'accident' was deliberate, but unable to recall what happened, she is determined to recover her lost memories and seeks out clinical psychologist, Dr Samantha Willerby.
But Rosie is hiding something…
Sam is immediately drawn to the tragic Rosie and as she helps her piece the fragments together, the police find disturbing new evidence which raises further questions. Why is Rosie so desperate to recover her worthless viola? And what happened to the violin lost in the crash, worth over £2m?
When Rosie insists they return to the lake to relive the fatal incident, the truth about Rosie finally creeps up on Sam – but by now, she's seriously out of her depth…
The second book in the Dr Samantha Willerby series, Lost in the Lake is a nail-biting, edge-of-your-seat Psychological Thriller that will leave you glancing over your shoulder.
AJ Waines – Biography
AJ Waines has sold over 400,000 books worldwide and topped the UK and Australian Kindle Charts with her number one bestseller, Girl on a Train. Following fifteen years as a psychotherapist, she is now a full-time novelist with publishing deals in France, Germany, Norway, Hungary and USA (audiobooks).
Her fourth psychological thriller, No Longer Safe, sold over 30,000 copies in the first month, in thirteen countries. AJ Waines has been featured in The Wall Street Journal and The Times and ranked a Top 10 UK author on Amazon KDP (Kindle Direct Publishing). She lives in Hampshire, UK, with her husband.
Follow AJ Waines on:
All books on Amazon  
If you enjoyed the blog please leave a like and a comment. We would love it if you could share it on Twitter & Facebook.  It really helps us to grow. Thanks so very much.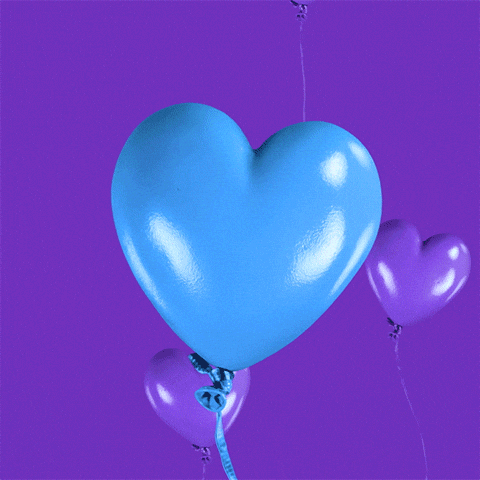 Connect with Love Book Group on Social Media