Interview with Matthew Harffy
Author Bio
Matthew Harffy lived in Northumberland as a child and the area had a great impact on him. The rugged terrain, ruined castles and rocky coastline made it easy to imagine the past. Decades later, a documentary about Northumbria's Golden Age sowed the kernel of an idea for a series of historical fiction novels that became THE BERNICIA CHRONICLES.
Matthew has worked in the IT industry, where he spent all day writing and editing, just not the words that most interested him. Prior to that, he worked in Spain as an English teacher and translator. He has co-authored seven published academic articles, ranging in topic from the ecological impact of mining to the construction of a marble pipe organ.
Matthew lives in Wiltshire, England, with his wife and their two daughters.
https://www.facebook.com/MatthewHarffyAuthor
In conversation with Matthew Harffy
What book inspired your love of reading as a child?
I think the first book that I can remember really being engrossed in was The Hobbit by J R R Tolkien. Ever since then, I have loved fantasy and epic adventure.
What book took your breath away?
Master and Commander by Patrick O'Brian is a masterpiece of historical fiction. It was written in the second half of the twentieth century but feels as though it could have been written during the Napoleonic wars. The characters of Aubrey and Maturin are believable and lovable. The book really is breathtaking and the start of a fantastic series.
What book made you laugh out loud?
I don't read that many funny books, or at least I don't anymore. If I had to choose my favourite comedy book I think I would have to say The Hitchhikers' Guide to the Galaxy by Douglas Adams. For a while, I was obsessed with it and not only read the books in the series, but listened to the records over and over.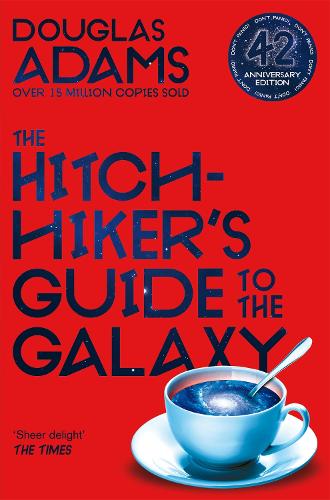 What book made you shout at its pages?
I can't recall ever having shouted at a book!
What book made you cry real tears?
Myriad books have made me cry, but I remember one particularly embarrassing moment when reading The Pillars Of The Earth by Ken Follett. I was on a late night train and all alone in a carriage. I got completely lost in the story, so much so that when one of the characters died I found myself sobbing, with tears streaming down my cheeks. Of course, at exactly that moment the ticket collector chose to come along and check my ticket!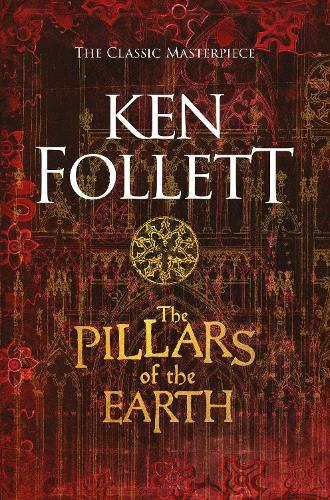 What book has stayed with you always?
As with all of these questions, it is very difficult to limit this to just one, but I think the book that has always stayed with me, with its haunting imagery and intriguing story is Mythago Wood by Robert Holdstock. It is a wonderful book. It's a fantasy but truly defines the genre.
What book taught you the most?
Again, only one book?! If forced to choose just one, I would go with Lonesome Dove by Larry McMurtry. It taught me a lot about how to write great characters, how to intertwine different narratives into one epic saga, and how to intermingle historical fact with fiction. Through the characters, I also learnt a lot about the human condition. Finally, the book taught me much about the American West at the end of the 19th Century.
What book would you give to a stranger?
Legend by David Gemmell. I love Gemmell's writing and in his debut novel, the creation of the character of Druss is just incredible. Druss is both believable and yet larger than life, compassionate, yet implacable killer. He is honest and selfless and brave. Druss is one of those characters you read and wish you could be half the person he is. This ability to create something so powerful from the imagination is the true magic of writing.

For Lord and Land (The Bernicia Chronicles Book 8)
Greed and ambition threaten to tear the north apart.
War rages between the two kingdoms of Northumbria. Kin is pitted against kin and friend becomes foe as ambitious kings vie for supremacy.
When Beobrand travels south into East Angeln to rescue a friend, he unwittingly tilts the balance of power in the north, setting in motion events that will lead to a climactic confrontation between Oswiu of Bernicia and Oswine of Deira.
While the lord of Ubbanford is entangled in the clash of kings, his most trusted warrior, Cynan, finds himself on his own quest, called to the aid of someone he thought never to see again. Riding into the mountainous region of Rheged, Cynan faces implacable enemies who would do anything to further their own ends.
Forced to confront their pasts, and with death and betrayal at every turn, both Beobrand and Cynan have their loyalties tested to breaking point.
Who will survive the battle for a united Northumbria, and who will pay the ultimate price for lord and land?
Buy Link
In the name of full transparency, please be aware that this blog
contains affiliate links and any purchases made through such links will result in a small commission for us (at no extra cost for you).