♥ Blurb ♥
1970s Weston-Super-Mare and ten-year-old oddball Eustace, an only child, has life transformed by his mother's quixotic decision to sign him up for cello lessons. Music-making brings release for a boy who is discovering he is an emotional volcano. He laps up lessons from his young teacher, not noticing how her brand of glamour is casting a damaging spell over his frustrated and controlling mother.
When he is enrolled in holiday courses in the Scottish borders, lessons in love, rejection and humility are added to daily practice.
Drawing in part on his own boyhood, Patrick Gale's new novel explores a collision between childish hero worship and extremely messy adult love lives.
♥ Interview ♥
Where did the inspiration come from for your current book?
It came partly from a first visit to Weston-super-Mare, a place that then became the first character in the book, and partly from the amazing cello teachers of my youth.
Do you have a special ritual that you do when you finish writing a book?
It's not very special, but I always feel a burning need to get outside and go for a walk. I finished Take Nothing With You on a retreat in Shropshire and took myself off for a magical walk along remote country lanes in the moonlight until I'd calmed down.
What has been your favourite read of 2018, so far?
I've reread Anne Enright's The Gathering, which is an incredible novel that has the mark of true greatness in that it rewards rereading. The most startling new novels I've read have been John Boyne's Ladder to the Sky and Damon Galgut's debut, You Will Be Safe Here.
Could you, please share with us a photograph that tells a story?
Here I am on my way to my first day at Winchester College aged 13. The bike was my Granny's and would be destroyed by bullies within the week because it was a girl's bike. I was smiling bravely but I was a bundle of nerves and would soon be covered in eczema that wouldn't leave me until my 20s.
If you could pick three books that have influenced your life, what would they be and why?
Kate Stewart's The Sunday Times Cookery Book. Not particularly flashy but utterly reliable, this book taught me to cook at around the age of this photograph and I still use it regularly.
L P Hartley's The Go-Between. Very much an influence on my new novel, which is also about a child caught up in an adult affair, it taught me a lot about a peculiarly English type of hypocrisy around sex and class and gave me an early lesson in just how powerful a quiet novel could be.
E M Forster's Howard's End. I remember reading this in class in my teens and being blown away by its mixture of clear eyed wisdom, good humour and pretty wild plotting. I love the circularity of its plot, love its characters, love that Forster dares to kill a man with a bookcase.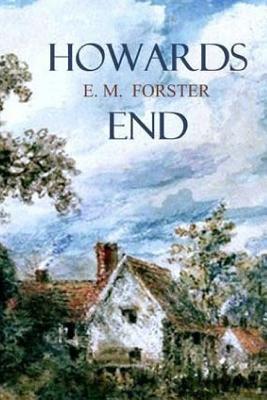 If your book had its own theme song, what would it be?
It would have to be something wordless on the cello, probably Rachmaninov's haunting Vocalise, which has the right mixture of tenderness and regret.
If your book was made into a movie who would you like to play the main characters?
Well, the main character needs a child actor for much of the story but after watching her incredible performance as Princess Margaret, I know Vanessa Kirby would be amazing as Carla Gold, his bewitching cello teacher.
Do you have any questions for your readers?
Why don't you read more short stories? You know your concentration span has shrunk so they're perfect for you: one a night before turning out the light!
Why don't you read more dead authors? Don't be scared. They're usually brilliant, they're cheap and nobody else on the bus will be reading the same thing.
Lastly, if you could say something to your reader before they start your book what would it be?
 Track down the Take Nothing With You playlist on Spotify before you start; you are bound to want to hear the music that keeps being discussed in the book!
♥
If you enjoyed the blog please leave a like and a comment. We would love it if you could share it on Twitter & Facebook.  It really helps us to grow.  Thanks so very much.
You can also connect with us on social media:-
Twitter
Instagram
Facebook 
Disclaimer:
In the name of full transparency, please be aware that this blog
contains affiliate links and any purchases made through such links will result in a
small commission for us (at no extra cost for you).