Women's Historical Fiction

Women's Sagas

Women's New Adult & College Fiction
♥ Blurb ♥
Beneath the surface lie forgotten secrets…
A village destroyed
It's the summer of 1935 and eleven-year-old Stella Walker is preparing to leave her home forever. Forced to evacuate to make way for a new reservoir, the village of Brackendale Green will soon be lost. But before the water has even reached them, a dreadful event threatens to tear Stella's family apart.
An uncovered secret
Present day, and a fierce summer has dried up the lake and revealed the remnants of the deserted village. Now an old woman, Stella begs her granddaughter Laura to make the journey she can't. She's sure the village still holds answers for her but, with only days until the floodwaters start to rise again, Laura is in a race against time to solve the mysteries of Stella's almost forgotten past.
Haunting and evocative, The Drowned Village reaches across the decades in an unforgettable tale of love, loss and family.
♥ Author Info ♥
Kathleen McGurl lives in Bournemouth with her husband. She has two sons who have both now left home. She always wanted to write, and for many years was waiting until she had the time. Eventually she came to the bitter realisation that no one would pay her for a year off work to write a book, so she sat down and started to write one anyway. Since then she has published several novels with HQ and Carina UK and self-published another. She has also sold dozens of short stories to women's magazines, and written three How To books for writers. She works full time in the IT industry and when she's not writing, she's often out running, slowly.
Website: kathleenmcgurl.com
Twitter: @KathMcGurl
♥ Interview ♥
Where did the inspiration come from for your current book?
For this book, The Drowned Village, that's an easy one to answer! I love the Lake District, and around Easter 2016 I was there on a walking trip with my family and friends. We'd gone to Haweswater reservoir, and before setting off up the mountains my friend and I stood and read an information board. It detailed the story of Mardale Green, a village that was demolished to make way for the reservoir. 'Here, Kath,' said my friend, 'you could write a novel about this.'
That's the exact moment the seed was planted. I discovered later that day that the reservoir occasionally dries out in times of drought revealing the remains of the village (as happened this past summer!). And that gave me enough inspiration for the whole story.
Do you have a special ritual that you do when you finish writing a book?
 It's hard to say when a book is actually 'finished', isn't it? There's the moment when I write The End, and know I have a rough first draft, something that can be knocked into shape. I guess my first action then will be to pop onto Facebook, and excitedly announce that I have written The End.
Then there's the moment when I receive an email from my editor that approves the revisions and says that the book is now ready to go on to the copy editor and proof-reader. When I reach that stage I generally cheer, dance a bit, and open a bottle of wine, as I know the hard part is over.
And then there's publication day. That calls for a bottle of bubbly with my husband.
What has been your favourite read of 2018, so far?
 Ooh, I think that would be The Witch of Willow Hall by Hester Fox. It's due for release next month, but I was lucky enough to be sent a review copy. I absolutely loved it – was transported to New England in the early 19th century and didn't want to leave. This is the author's debut and I can't wait to see what else she writes.
Could you, please share with us a photograph that tells a story?
Above is a photo, of our campervan 'Gertie' gazing wistfully out at the last of a sunset on the north Spanish coast. Last year my husband and I took a 6 month trip in Gertie, and this photo was taken very near the end. One day I'll write a novel inspired by that trip, I'm sure!
If you could pick three books that have influenced your life, what would they be and why?
Oh, that's a hard one. Right then, here goes. Jane Eyre by Charlotte Bronte. It was the book I studied for 'O' level and I hated it. And then years later I reread it, loved it, and realised that perhaps I hadn't had the best English teacher, and that I should read for pleasure and not be afraid of the classics.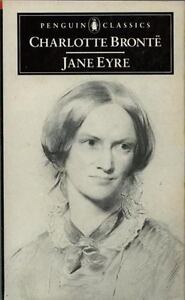 And The Bad Mother's Handbook, by Kate Long. I had just begun writing short stories when this came out, and I got to know the author via an online forum. Kate was a great influence on my writing career, and has been a helpful and supportive mate ever since those early days.
Finally, Letters to the Lost by Iona Grey. Simply the best dual timeline novel ever written, in my opinion, and shows me how great the genre can be.
If your book had its own theme song, what would it be?
 That's hard, because the book is set in the Lake District, in the mountains, and I never really associate music with the mountains! So can I tweak this question a little, and say that the sound I would associate with this book would be that of bird song, especially skylarks, singing their little hearts out high above.
If your book was made into a movie who would you like to play the main characters?
I don't watch many movies or TV so don't know many actors, but I'd say Dame Maggie Smith to play the elderly Stella, Holliday Grainger as Laura and the lovely Richard Madden as Tom.
Do you have any questions for your readers?
 I'd love to hear about places and periods in history that most inspire readers. For me it is often a place that inspires me, somewhere I can feel the history all around. I'd love to hear of places that readers love – I could visit and hopefully be inspired to write a story!
Lastly, if you could say something to your reader before they start your book what would it be?
Make yourself a cup of tea, sit back, relax, and shut out the world. Enjoy!
♥
Thank you so much, Kathleen, for stopping by today for a natter. Do come back very soon.
♥ Buy Link ♥
If you enjoyed the blog please leave a like and a comment. We would love it if you could share it on Twitter & Facebook.  It really helps us to grow.  Thanks so very much.
You can also connect with us on social media:-
Twitter
Instagram
Facebook 
Disclaimer:
In the name of full transparency, please be aware that this blog
contains affiliate links and any purchases made through such links will result in a
small commission for us (at no extra cost for you).