| Content |
We Were the Salt of the Sea by Roxanne Bouchard is published by Orenda Books. A psychological thriller with a lyrical accent and a host of unforgettable characters. Find out what I thought of the book and Bouchard's writing. 
| Synopsis |
As Montrealer Catherine Day sets foot in a remote fishing village and starts asking around about her birth mother, the body of a woman dredges up in a fisherman's nets. Not just any woman, though: Marie Garant, an elusive, nomadic sailor and unbridled beauty who once tied many a man's heart in knots. Detective Sergeant Joaquin Morales, newly drafted to the area from the suburbs of Montreal, barely has time to unpack his suitcase before he's thrown into the deep end of the investigation. On Quebec's outlying Gaspé Peninsula, the truth can be slippery, especially down on the fishermen's wharves. Interviews drift into idle chit-chat, evidence floats off with the tide and the truth lingers in murky waters. It's enough to make DS Morales reach straight for a large whisky… Both a dark and consuming crime thriller and a lyrical, poetic ode to the sea, We Were the Salt of the Sea is a stunning, page-turning novel, from one of the most exciting new names in crime fiction.
The book was translated by David Warriner @givemeawave
| Review |
Where do I start with We Were the Salt of the Sea. As a book lover and reviewer, I read 100's of books a year.  But I've never read anything like We Were the Salt of the Sea before.  As I started to read the book I did find it difficult to adjust to the flow of Bouchard's writing style.  It's extremely unique, it really is like a song, a beat in your head. But I soon found the pattern and very soon the words just flowed effortlessly. 
There are a special bunch of characters settled into the fisherman's wharf on Quebec's outlying Gaspé Peninsula. Each one leaves you with a particular feeling.  Each one has a defined voice and it was really enjoyable to hear each character have such a bold and strong effect on the page and in the overall story. You really get a sense of every one of them. It was a new experience for me with a book which really caught me unawares.
We follow Catherine Day as she goes back to her past to find out more about her roots.  But when a body is caught in the fisherman's nets it sets off a series of events and in turn, we meet Detective Sergent Moralés, who has his own baggage that weighs him down.
I was truly transported to this special place, I could smell the salt in the air as I read. The sea is in itself a massive character in the book. It was just a truly unique read and one I hope to re-read again and again because I know it's going to be one of those books that you get something new from it with every read.
I love this quote at the start of the book.
Cyrille said the sea was like a patchwork quilt. Fragments of waves joined together by strands of sunlight. He said the sea would swallow the stories of the world and digest them at its leisure in its cobalt belly before regurgitating only distorted reflections.
I thoroughly recommend  We Were the Salt of the Sea if you are looking for a fantastic crime, thriller, mystery novel with a unique and beautiful writing style then this is the next adventure for you, dear reader. 
We Were the Salt of the Sea captures your breath as you close the last page. Then you turn to page one and start to read again, with colourful characters and a story too delicious to read just once. You begin again, again and again………
By Kelly Lacey
| Buy Link |
If you enjoyed the blog please leave a like and a comment. We would love it if you could share it on Twitter & Facebook.  It really helps us to grow.  Thanks so very much.
You can also connect with us on social media:-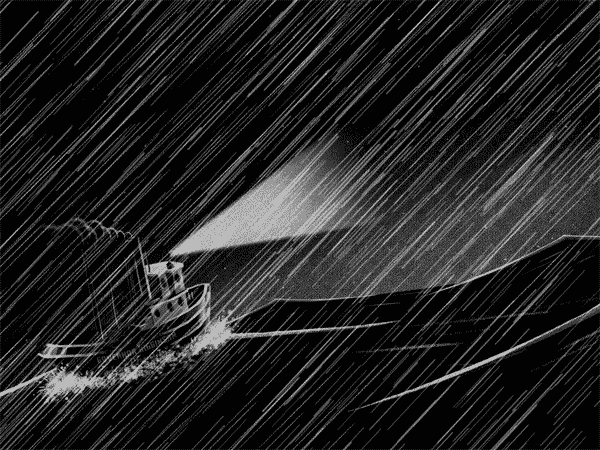 In the name of full transparency, please be aware that this blog
contains affiliate links and any purchases made through such links will result in a small commission for us (at no extra cost for you).